April 7, 2015
One of the great things about jeans is that they can be worn through most anything life throws at you — from Final Four wins (and losses) to first dates to casual Fridays with friends and family. But eventually it comes time to part ways. Whether it's your trusty favorite pair or the ones you wore for a memorable special occasion, we all know 'end of life' is a fact of life.
So, what to do when you have a pair to get rid of?
Fear not. The handy chart below will help you find the best path for your no longer needed blue jeans. Whether they fall into the hands of a happy new owner or get up-cycled into something totally different, a bright future awaits.
P.S. Looking to make your jeans last even longer before you discard them? Here's a tip from the denim pros: wash them less. For real. Not only will it keep them looking better longer, but it will also use less water and energy. Curious about the environmental impact of your favorite pair? Check out our quiz to find out how you stack up.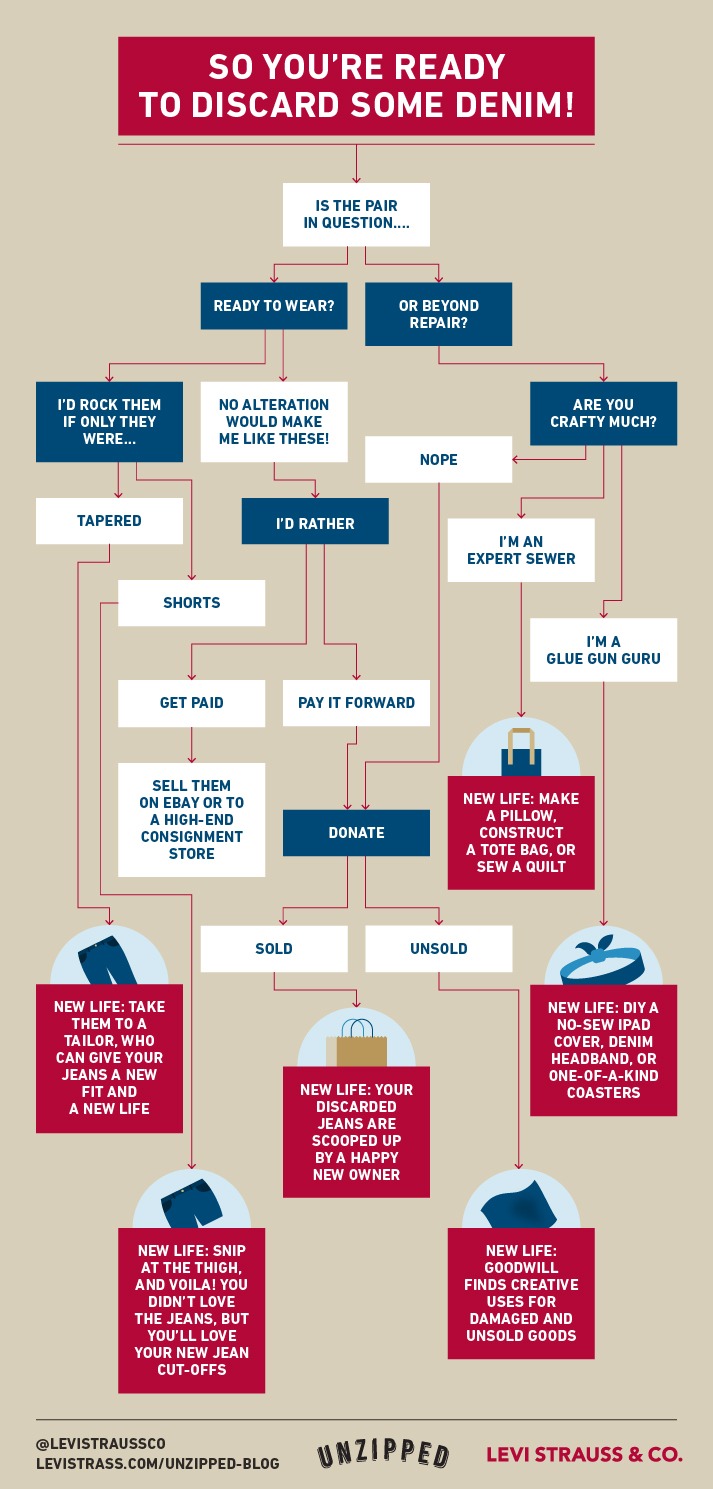 >> Sign up for our Unzipped newsletter to get the best of the Unzipped blog — sustainability stories, company news and views, employee profiles, behind-the-scenes, and Archives highlights — sent straight to your inbox weekly.