December 5, 2014
Nothing says classic like a pair of well-fitting khakis. But the traditional garment allows for endless reinterpretation—spanning from Casual Fridays to elevated gentlemanly dress. Unzipped recently caught up with Dockers® Senior Vice President of Global Design Doug Conklyn, who wears his khakis day-in-and-day-out, and merges his East Coast roots with a laid-back California sensibility. The stylish menswear expert filled us in on the all-encompassing definition of Dockers style.
UNZIPPED: What are the overarching concepts you think about when you design the Dockers collection?
DOUG CONKLYN: As far as the Dockers brand goes, there are four key things we think about when designing: American, classic, authentic, and San Francisco. Those are the guiding principals and the philosophy of our design.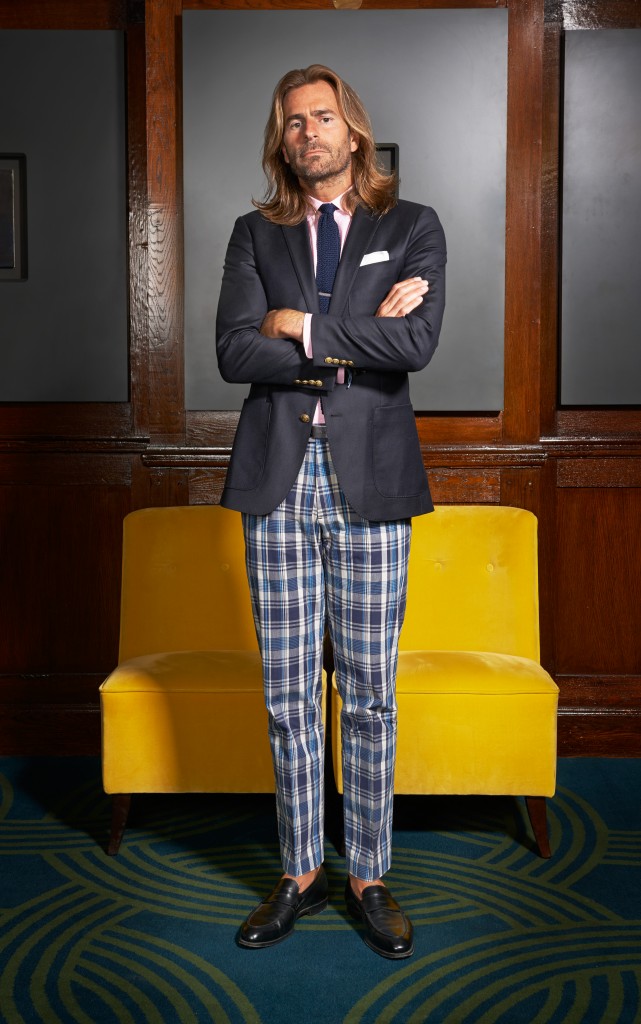 Who would you say the Dockers customer is?
With the introduction of Alpha and slimmer fits we have definitely attracted a younger guy. Now, we have a wide audience that goes from young guys—say, eighteen—up to my father.
But really, it's not an age thing; it's a mentality. I'm 48 years old, but today, I wear skinny versions of what I've worn my whole life. My version of the classic brand is different from other guys, maybe my age, or even younger, that have a different, more conservative way of dressing. They love classic color and patterns and prefer a more traditional—often looser—fit.  While there has definitely been an overall migration from looser to slimmer fits, we still cater to both customers.
What would you say the biggest trends are now in menswear?
Well, we're seeing a lot of growth on the casual side— particularly in Alpha. Pacific and On-The-Go. But we are also re-engaged with the classics. We definitely take inspiration from refined heritage menswear, but our take is a little less serious when you run it through the California filter.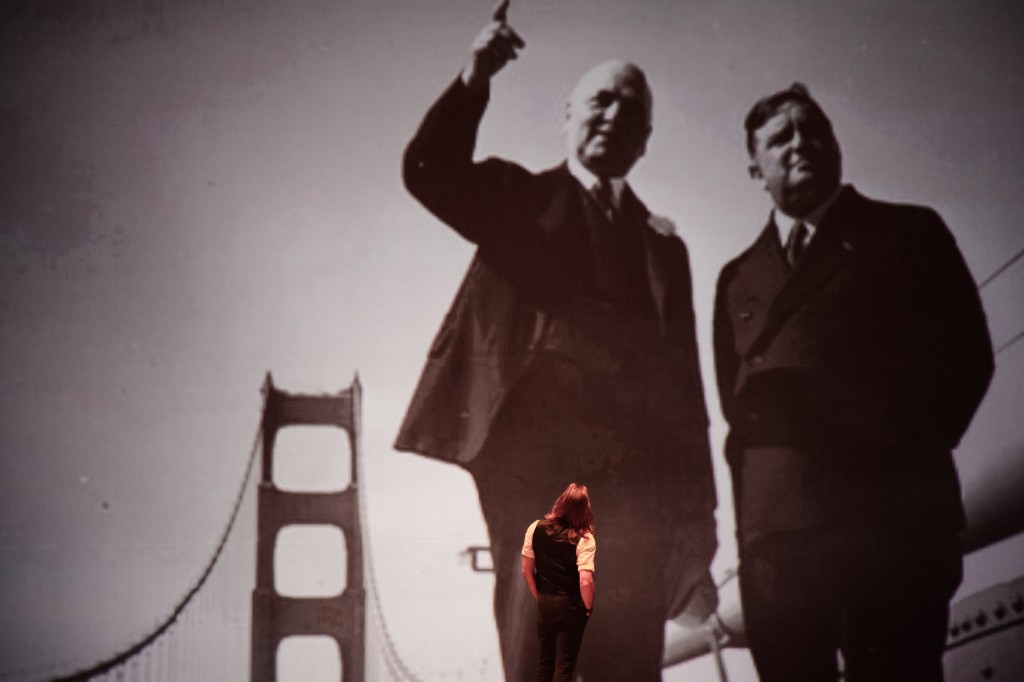 Do you think men care more about how they dress today than they did in the past?
Yes, men are definitely paying more attention today than ever before. Neckwear is now a fashion statement. Ties and lapels have gotten narrower.  Men are wearing more tailored jackets. And today's stretch fabrics allow for slimmer silhouettes with a more modern point of view.
Over the years we've really honed our colors, patterns and fabrics.   I had the privilege of working in Design at Ralph Lauren where we specialized in classic menswear… here at Dockers, we have integrated that same beautiful vocabulary of menswear patterns—herringbones, glen plaids, chalk stripes, pinstripes, tartans, tattersalls and paisleys to name a few. We then take those iconic patterns, and interpret them into slimmer fits and updated styles.  The result is a classic style with modern relevance which appeals to a new demographic.
But what makes Dockers different is that we are based in California. The brand invented Casual Friday. So there is always going to be that more laid-back, less uptight sensibility as well.
How does this come through in your own personal style?
I grew up on the east coast, dressing very preppy. It's awesome, because today, I get to combine those preppy East Coast influences with a more laid-back West Coast point-of-view. Now I ride my skateboard to work, and I usually wear Vans with my Alphas, instead of penny loafers. Since moving to California, I have introduced a more casual sensibility into my wardrobe. It's a part of living out west and being relaxed and enjoying the outdoors every day. At its heart, that's what Dockers is.