April 4, 2014
Don't get us wrong—we seriously love jeans. But that doesn't mean we can't have a little fun with one of our favorite articles of clothing. To wrap up April Fool's week, we decided to pay tribute to the classic American garment by taking a look at some of the funniest denim-themed memes around.
So what do you get when you combine jeans and memes? Some pretty funny riffs on denim, through the lens of pop culture. Sure we all know Scumbag Steve, the Victory Baby meme, and Grumpy Cat. But did you know Denim Couch, Double Denim Gosling, or Pug in Denim?
Whether it's a take on championing the all-denim look before it was vogue, denim-clad dogs, cats, and couches–here are some funny denim memes to brighten your Friday.
Pug + Denim.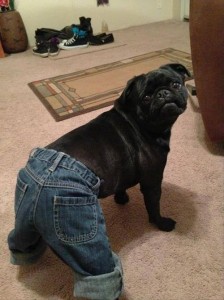 The Denim Couch meme.
The Ryan Gosling Double Denim meme.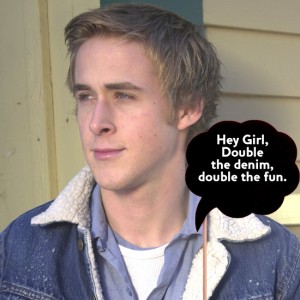 I wore denim — way before it was mainstream.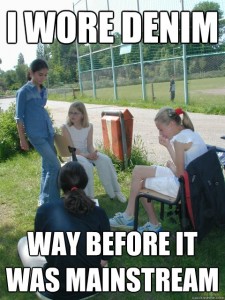 The Mario Brothers + Denim meme.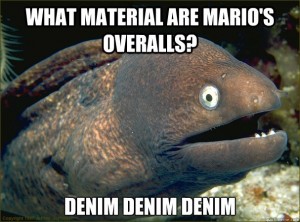 The denim-clad cat meme.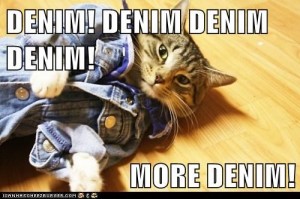 The Denim Dan meme.