October 4, 2021
It's no accident that the Signature by Levi Strauss & Co.™ and DENIZEN® from Levi's® brands have become synonymous with consumer satisfaction.
Fueled by new shopping habits and increased retail foot traffic, the brand teams are also reaching fans by actively responding to their feedback to deliver the exact product they want — and it's totally paying off.
We caught-up with Melissa DiRienzo, vice president, Signature and Denizen, to discuss the trends driving the brands' successes and what's coming next.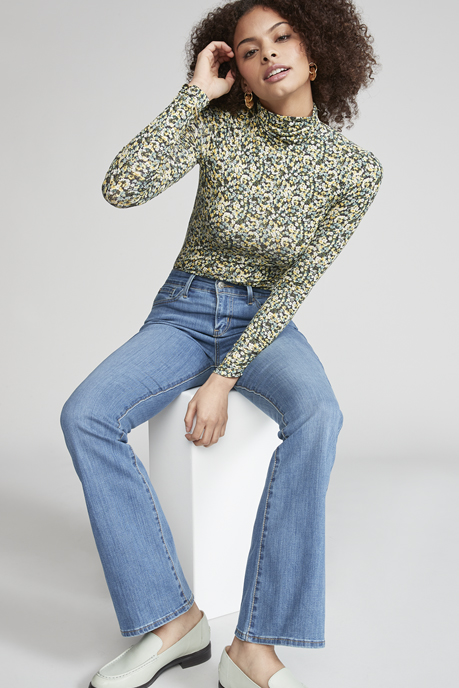 Catch us up —how have Signature and Denizen performed over the past year and a half?
MD: Signature and Denizen have been in a unique situation over the past 18 months. We were fortunate that our primary points of distribution remained open in the U.S. and that consumers could pick up essentials as well as apparel at our retailers. In Canada and Mexico, however, consumers were relegated to only being allowed to pick-up essential items during the pandemic, which made it a bit tougher.
On the flip side, we saw a new consumer profile emerge that wasn't there before the pandemic. This is the person who was picking-up items at a one-stop-shop out of convenience, and discovered Signature or Denizen at Target or Walmart. These brands really benefited from the increased foot traffic to expand our reach.
We also saw many consumers who were already shopping the brands spend more once stimulus checks and tax returns were distributed. We're also starting to see this with the recent child tax credit.
Once we have these consumers' attention, what are we doing to keep them?
Looking specifically at Signature, we are tailoring our assortments to better capture some of the features and benefits – comfort, fit, styles – consumers want. There is a simplicity to our assortment range in terms of choice.
We also keep our competitors within focus – their floorspace, prices, assortment – to make sure we're bringing the best product and value to the marketplace. Space is a premium at Walmart, so we monitor the productivity of each style on floor, read all the customer reviews online and really use our data to get after what the consumer is looking for.
What can we expect next from Signature?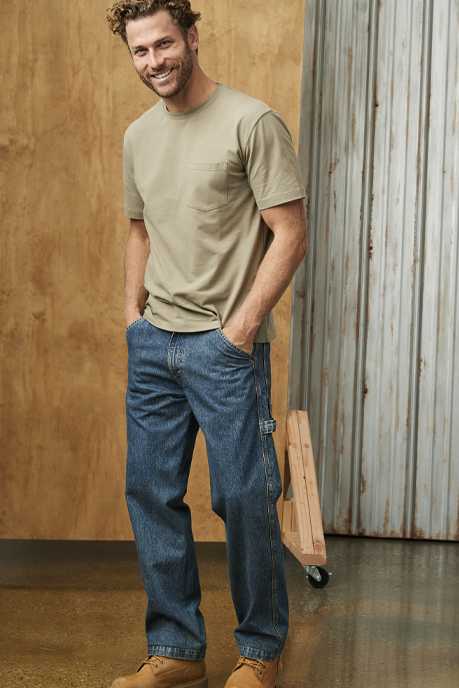 We're excited to expand the assortment range to include everyday workwear in spring 2022.
While consumers were at home during the pandemic, we saw a surge in DIY, at-home projects and at the same time, we saw a huge uptick in the sales of our carpenter jeans on Walmart.com and Amazon. We were able to expand on the successful carpenter jean by adding more styles for a range of everyday workwear.
We also saw consumer reviews that said, "I wish I could put my phone in my side pocket," so we went back to the drawing board to examine that with our design team. Pockets that were initially created to hold a hammer or a chisel are evolving to hold phones and we are evolving our jeans with these changing needs. Our goal is to continue to attract these consumers and keep them in our orbit with the expanded workwear assortment.
Where do you see whitespace for our value brands?
There's a great opportunity to meet our consumer exactly where they are shopping.
There is also a distribution opportunity for Signature to get into more farm and ranch accounts, as well as hardware stores. We want to reach consumers where they already shop and can conveniently pick up our products.
We also just launched Denizen in department stores where we have Levi's® in Mexico to serve the budget stylist consumer. The initial reads are very strong, and we're excited to see what comes next.
On the digital front, we've seen our digital penetration double year-to-date. We're looking to improve our product photography and looking at digital design processes to capture more of that consumer.