January 22, 2021
In the past, Levi's® Europe has been focused primarily on the 25+ contemporary consumer. And while they will continue connecting with this key audience for our business, the team is now broadening their marketing approach, using a new underwear campaign that leverages the power of our brand to connect with a new market segment: Gen Z.
Introducing Underwear for Living.
This new men's youth underwear campaign launched last month across all European markets and is aimed at the 18-25 male consumer who has a digital-first mindset, looks to social media and friends for fashion inspiration and is sustainability minded. To address and engage this shopper, the campaign has a very youthful, energetic and fun vibe with a fresh and lighthearted tone of voice. This is reflected in the campaign hashtag #UNDERWEARFORLIVING, which tells the story of young men sharing fun and creative moments together — moments of life and friendship.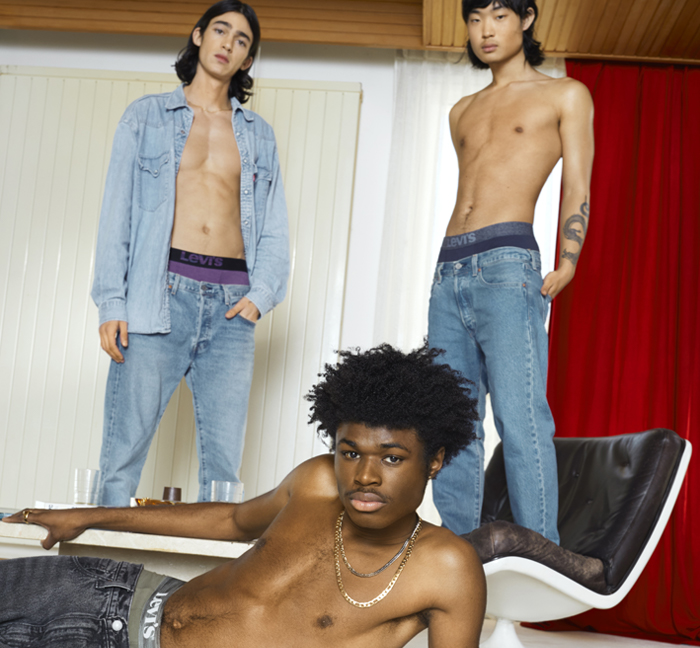 "We're really excited about this new men's underwear campaign. It's a new opportunity to connect the Levi's® brand directly with our Gen Z target consumer while accelerating one of our key lifestyle categories," said Temar Biratu, new business development and collaborations marketing manager in Europe, who led the campaign launch.
This launch is a big win for our European team, who were able to roll out their marketing plan in the midst of the COVID-19 pandemic. By staying flexible and getting creative, they were able to shoot all visual assets remotely and create a compelling product campaign.
"I can't be prouder of this team," said Eduardo Guerrero Sahuquillo, director of new business development in Europe. "Thanks to their hard work, we were able to create a campaign that feels fresh, distinctively Levi's® and relevant for today, particularly for our target Gen Z consumer."
The Underwear for Living campaign will run through 2021, and products are available on levi.com and at our wholesale partners in stores and online across European and U.S. markets. Check them out on levi.com today!