February 19, 2019
Editor's Note: The following is an excerpt from a post originally published on ProjectWET.org.
Levi Strauss & Co. has been sponsoring the Project WET Foundation since 2015. In 2016, company leaders made a commitment at the White House to use Project WET to train 100 percent of their employees about water and sustainability by the year 2020.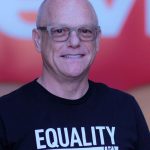 Michael Alexander has always been drawn to water – after all, his family has had a business on Kelleys Island in Lake Erie since 1981.
In that time, however, Michael and his family have watched as Lake Erie's water quality eventually began to decline. "In the past few years, blue-green algae has made the water around the island unhealthy for swimming and other recreational uses," he explained. "There are times when it smells and looks disgusting."
He may have moved away from the Great Lakes area, but Michael's passion for water and the environment remain. Since moving to the San Francisco Bay Area and joining Levi Strauss & Co. four years ago, Michael has been able to combine his passion for water and the environment with his work life.
LS&Co. and Project WET
An administrative assistant who supports Human Resources, Michael first encountered the Project WET program as part of LS&Co.'s commitment to train 100 percent of its employees in the curriculum. Project WET equips employees with the knowledge and resources to teach youth in our global communities about the importance of water conservation and WASH (Water, Access, Sanitation and Hygiene).
Last year, Michael was selected for the company's Service Corps trip to India. The program takes selected employees to factories and suppliers around the world, allowing them to experience what life is like for workers there. Project WET is embedded in the Service Corps program, used to teach local children about water as it relates to their local needs.
"We put our Project WET training to use immediately at a supplemental after-school program supported by the LS&Co. Worker Well-being program and one of our suppliers," Michael said.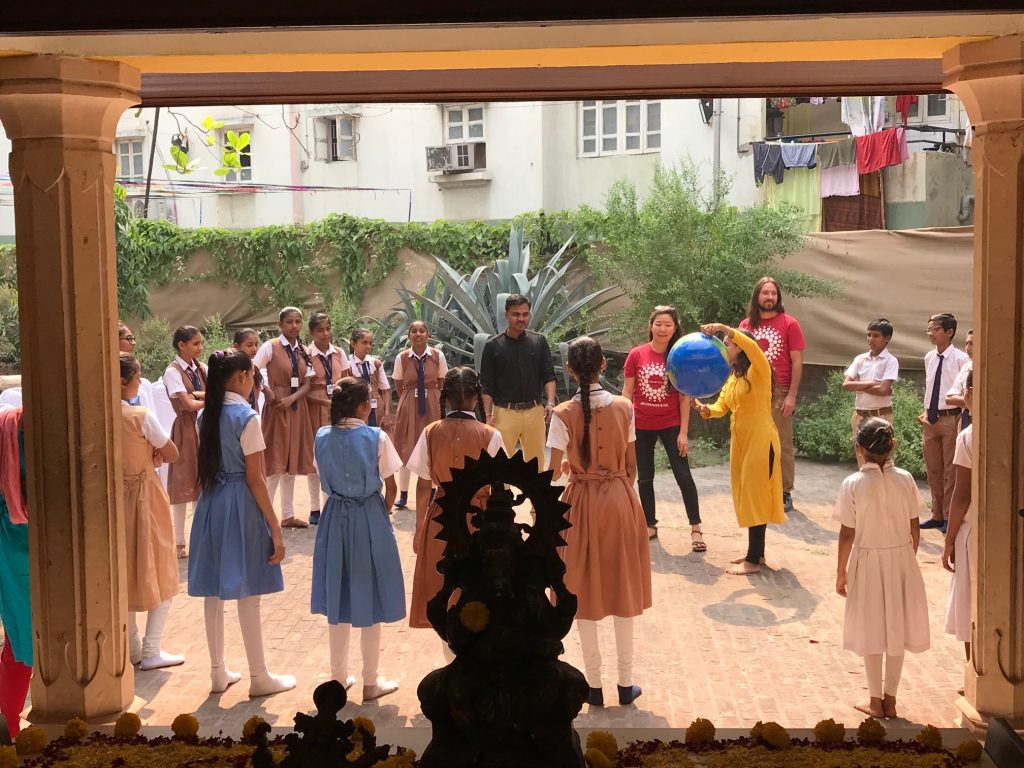 Spreading the teachings of Project WET
Following his Service Corps experience, Michael took Project WET to the northern Indian city of Rishikesh. He has been involved with Mother Miracle School since 2008 —which offers nutrition, healthcare and high-quality education delivered in English to outstanding students from the city's slums
During his recent trip, he taught Project WET to 17 10th graders. The school's students are profoundly aware of water because Mother Miracle is located in the flood plain of the River Ganga (Ganges). The Ganga—which is both a water source and deity for Mother Miracle's students—floods annually, inundating the neighborhood and bringing disease and destruction.
"They all have intimate knowledge of diseases such as typhoid, dengue fever (they call it dengo), and to a lesser extent, malaria," he explained. "In addition, the Ganga is a goddess to them. They direct prayers to it, drink it and bathe in it. So, I think the Project WET curriculum allowed for discussion about how precious the resource is in a spiritual and practical sense."
The experience brought his own privilege into sharp view while also reminding him of his role in water conservation. "It made me more aware that I need to reduce my water waste rather than just teaching about it," Michael said.
Looking ahead, Michael plans to continue his support for Mother Miracle and its students. He hopes to travel to Rishikesh every other year, and he also maintains informal mentoring for some of the students.
He will continue to work on water education locally through LS&Co., both with fellow employees and the larger community. "With the resources available from the Service Corps alumni group, I will be looking for opportunities to reach the goal of educating 100 percent of LS&Co.'s employees about water and sustainability using Project WET," Michael said.