January 29, 2019
In 2016, Europe launched the Levi's® Music Project, designed to provide access to music education in areas that need it most, whilst partnering with the most loved and relevant music artists in the world. We sat down with Rhodri Evans, who is leading the project across Europe. He looked back at some of the highlights of 2018 and gave us a sneak preview of what to expect this year.
The Levi's® Music Project brings together two of our core tenants as a brand and a company, that giving back never goes out of style, and our brand's heritage in music. Since its launch, the consumer and industry reaction has been extremely positive.
Today, the project is active in four markets across Europe – the UK, France, Germany and Spain – and we have 10 community music spaces that together deliver hundreds of hours of free music education every week. It's a project that is really shifting the dial with the consumer for the positive.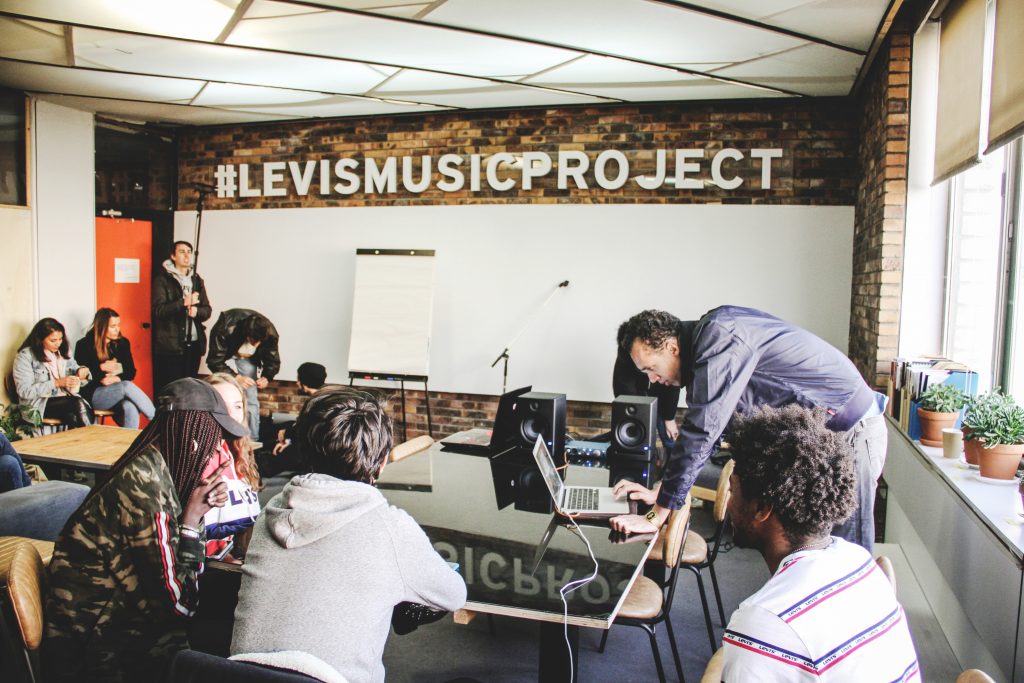 Last year, we delivered some truly amazing moments in each country:
On an industry level, the project was shortlisted for a Cannes Lion Award and was commended in the prestigious Campaign Week Awards in the UK.
In 2019, the project will go a step further:
In the UK, we will be taking over a whole venue at the Liverpool Sound City festival – with a mixture of public learning spaces, music master classes and live performances where Loyle Carner and his group of local young musicians will show the world the music they have been working on.
The French project also plans an amazing end celebration with a similar live event to the UK, featuring Gaёl and his music students performing their collaborative music.
Stay tuned for more!