July 17, 2018
Our Fab Favorites asks LS&Co. insiders for the low-down on their top pieces in the Levi Strauss & Co. Archives.
I recently met up with Paul Dillinger, Levi Strauss & Co. Head of Global Product Innovation, to ask about his pet piece.
Paul's favorite Archives pick is an unusual pair of STA-PREST™ White Levi's® pants illustrated by a former convict during his 30-year incarceration. Dubbed the Prison Pants, the Levi's® were acquired in 2016. "The pants are authentic to the experience of incarcerated America," says Paul. "They are a beautiful demonstration of the issues we grapple with—sometimes uncomfortably—in society."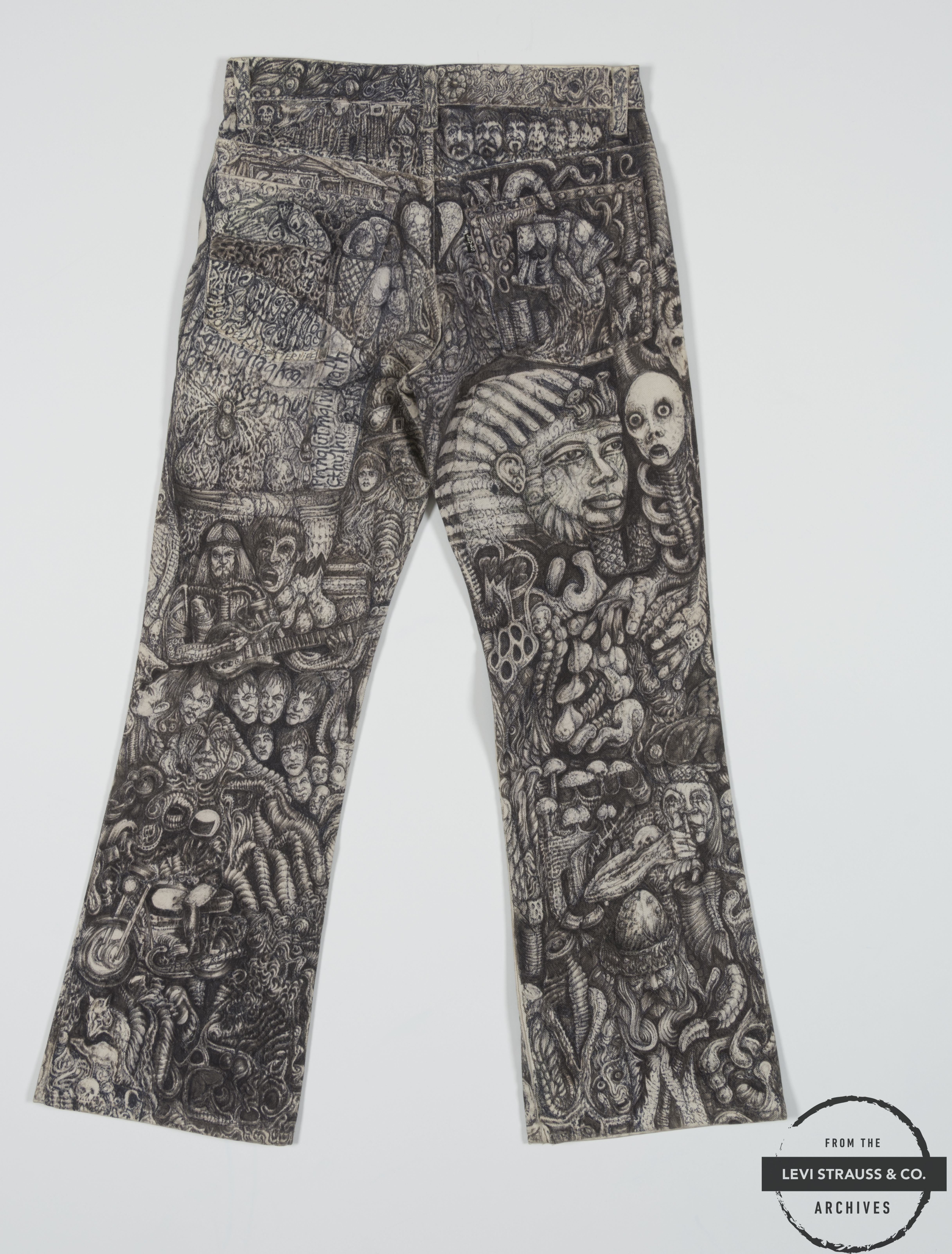 From 1979 to 2013, an inmate in a Northern California prison illustrated his Levi's® jeans. Instead of paint, the inmate used ballpoint pens and markers, covering every inch with drawings of forlorn faces, drug paraphernalia, and even a King Tut head with fingers representing hair. Other images are as dark as the black markers used to sketch the stories, a general mix of the creepy and the curious.
To Paul, the Levi's® jeans are more than just a decorated garment. "The pants symbolize such a politically fraught topic," he says. "They speak to a truth. They are a poem."
Paul's dream is to create an authentic reproduction of the Prison Pants. "I would love to offer single executions digitally using our F.L.X. process."
Want to keep up with the LS&Co. Archives and other cool LS&Co. heritage news? Follow Tracey on Twitter, @TraceyPanek, and stay tuned to Unzipped!