July 16, 2018
Like any working mom, Modesta Hernandez shoulders a lot of the responsibility of her household. She's not only a pivotal provider, but she's mom to three, so she is sure to carve time for her children in her daily routine, readying them for their day as well as her own.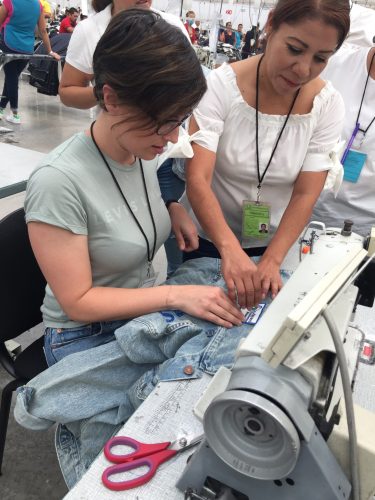 But rather than bemoan the balancing act, she responds with pride – pride for her family, pride for the work she does, and pride for the person she's become along the way.
Modesta credits much of this gratification and confidence to her employer. She is one of more than 1,500 employees who work at Apparel International's (AI) Nazareno factory, which is a strategic vendor for Levi Strauss & Co. AI is also the first vendor in Mexico to implement our Worker Well-being initiative, which goes beyond labor compliance and partners with vendors to improve the health and well-being of the people who make our products.
AI kicked off Worker Well-being back 2015 by surveying the needs of their employees. This allowed them to focus on three main areas: health, education and financial security. Last year, AI's efforts were showcased in Fortune Magazine's recognition of LS&Co. in the list of Companies That Are Changing the World.
Perhaps most importantly, in its efforts to address worker well-being AI has given a voice to workers, something Modesta noted as one of the biggest benefits for herself. "Slowly but surely, the culture of this company has changed thanks to Worker Well-being," said Oscar Gonzalez, president of AI International.
Walking the walk
Several LS&Co. employees recently had the opportunity to travel to Mexico and witness AI's approach to Worker Well-being  via Service Corps, an immersion program that provides a look at what life is like both inside and outside the factory walls.
Many AI employees reside in the community of Nazareno, which they have called home for decades. The town really is just that – small buildings and modest homes line dirt roads, but residents consider their neighbors family based on the years they've spent together in the area.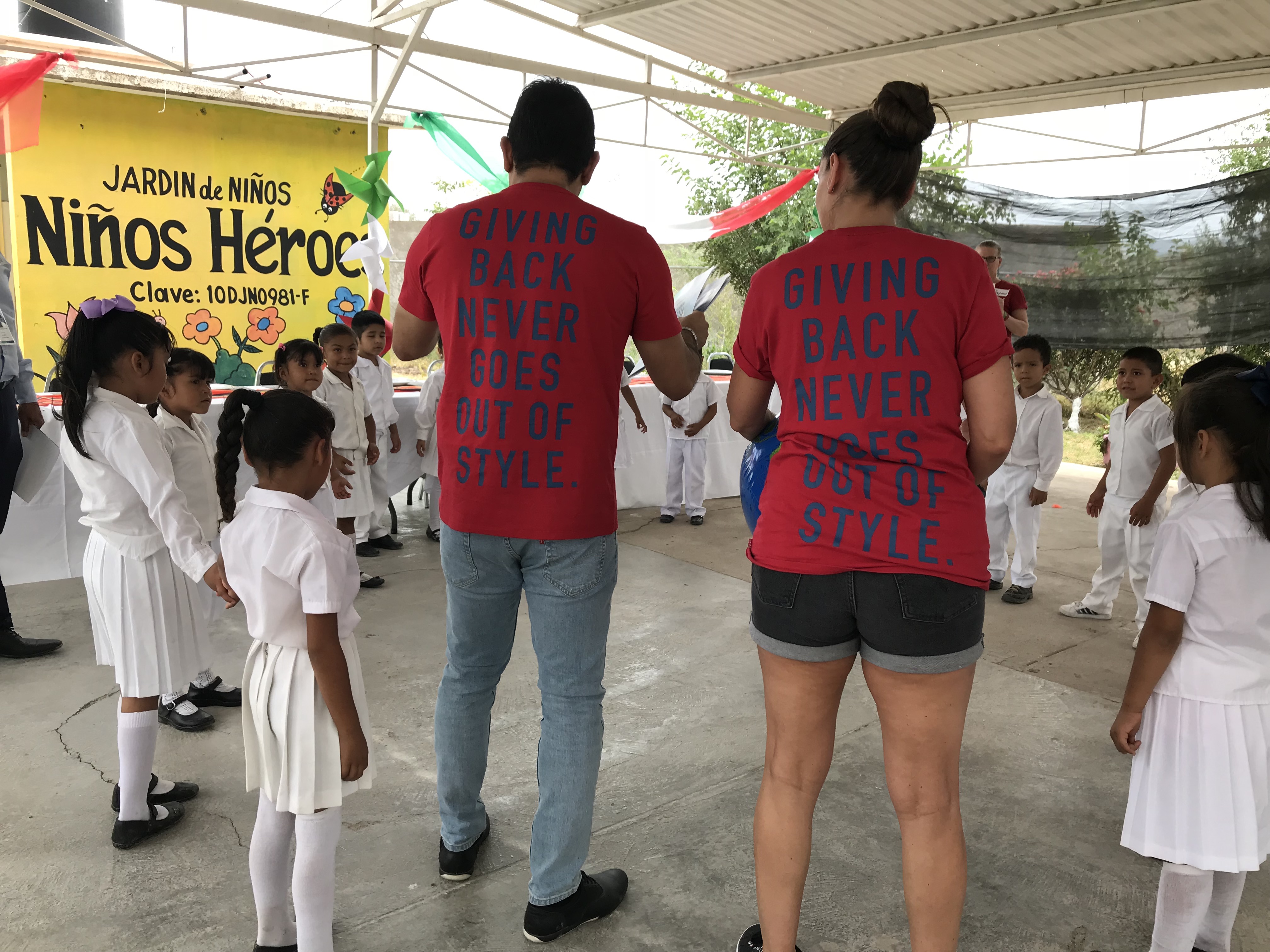 In turn, AI has been a good neighbor to the town. In order to give back to the community, the vendor established its own nonprofit organization, the AI Foundation, whose mission is to promote the development and well-being of vulnerable communities, including Nazareno. With initial support from the Levi Strauss Foundation, the AI Foundation has supported an array of community enhancements, including the creation of a new park in town and improvements to the health center and local schools.
Nelson Alvarado, a 16-year-old student at the Cecyte Technical school, is grateful for the opportunity afforded to him through the vocational training he receives, which is supported by the AI Foundation. He said he was excited about pursuing a career path in what was traditionally seen as a female-dominated field. "It's really nice to study and practice a skillset I actually like," he said through an interpreter.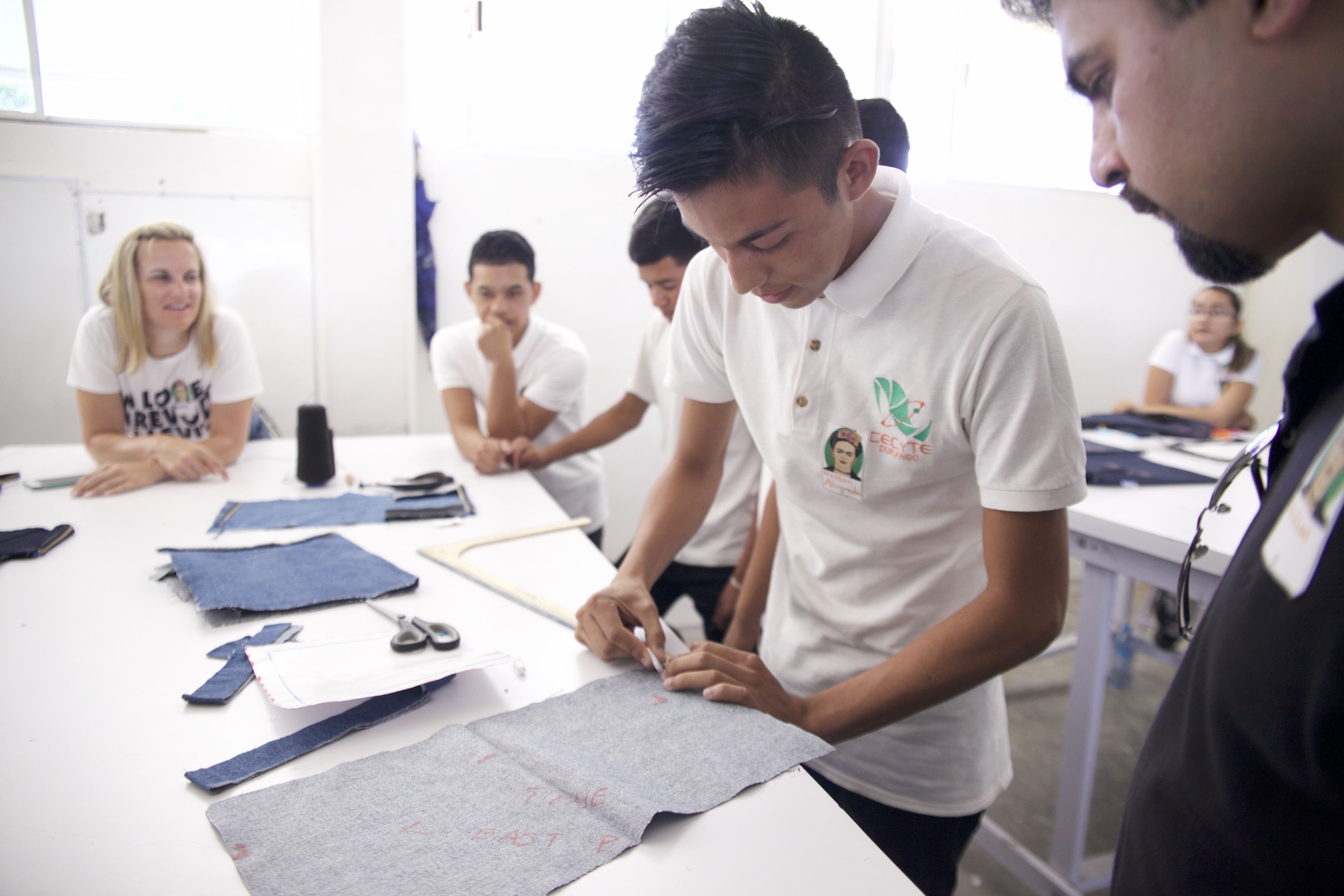 One global community
After a week in Mexico, Service Corps ambassadors left with a deeper understanding of the Worker Well-being initiative and our shared responsibility to the people who make our products.
"What this trip did for me was really bring the concept of 'community' to life," said Carrie Ask, executive vice president and president of global retail for LS&Co. "I fell back in love with the values of the company. To see AI bringing those shared values to life reframed for me just how broad our community really is."
The concept of community was echoed when workers opened their homes to ambassadors. Carrie reflected on her time spent with Luis Guerrero, another AI employee. At 23, Luis is one of AI's youngest supervisors, and works hard to provide for his wife and 1-year-old son, Max. Thanks to Luis' recent promotion, he is building a house for his family on the same plot where his in-laws live so that Max will grow up surrounded by loved ones.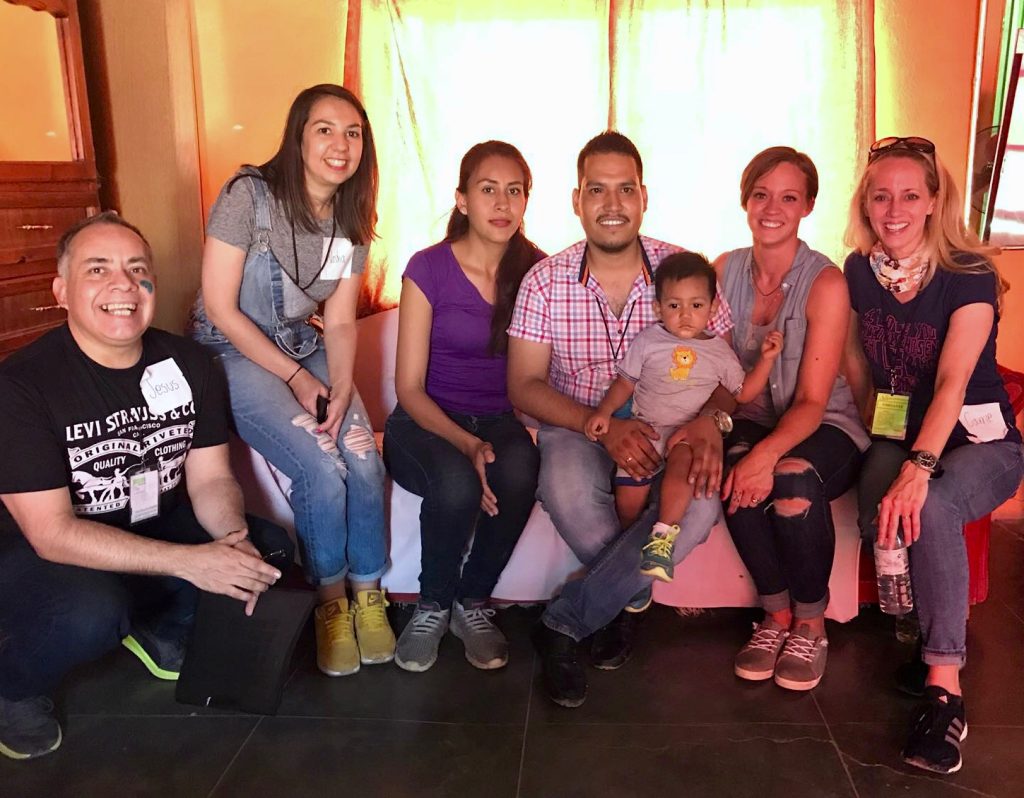 Reflecting on a photo taken during the Service Corps trip, Carrie notes how proud Luis is. "When I see little Max, I recognize that he's counting on us. He doesn't know it, but he is. We have an enormous responsibility to think through the consequences of the decisions we make as a company, and how they benefit all those who touch our products."
For Carrie, the trip re-emphasized LS&Co.'s profits through principles approach to business.
"It doesn't mean when we're successful and profitable, we'll be generous. It's profit through our principles," she said. "It's always been in the fabric of this company – it is the red thread through everything we do. Efforts like Worker Well-being have grown from the foundation that was laid down so long ago… it makes you recognize how lucky you are to be here and be part of this legacy. And to be a part of forging forward and continuing that legacy."