May 24, 2018
Coachella may be the festival hot spot in the West, but in China the ultimate musical event is Strawberry in Chengdu. The Levi's® brand made its debut at the two-day festival on May 19 and 20 — which just happened to coincide with a major Levi's® milestone: 501® Day, the birthday of the blue jean.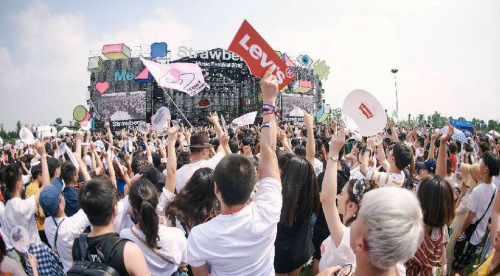 The Levi's® brand has been connected to the youth music scene since the 1960s, when our radio advertisements featured bands like San Francisco psychedelic group Jefferson Airplane, and Woodstock was awash in denim. In fact, a light rain the night before I attended Strawberry left the outdoor venue a bit muddy, which made me think of that iconic music festival almost 50 years earlier.
Levi's® had a prime spot between two main stages at Strawberry, with an Airstream Tailor Shop positioned to have great views of both — one more example of Levi's® being at the center of culture. A raised platform next to the Airstream kept fans out of the mud, and a covered area showcased the vintage Levi's® I brought from the archives — including a pair of Beyoncé's Superlow Levi's® jeans from the early 2000s when she sang with Destiny's Child.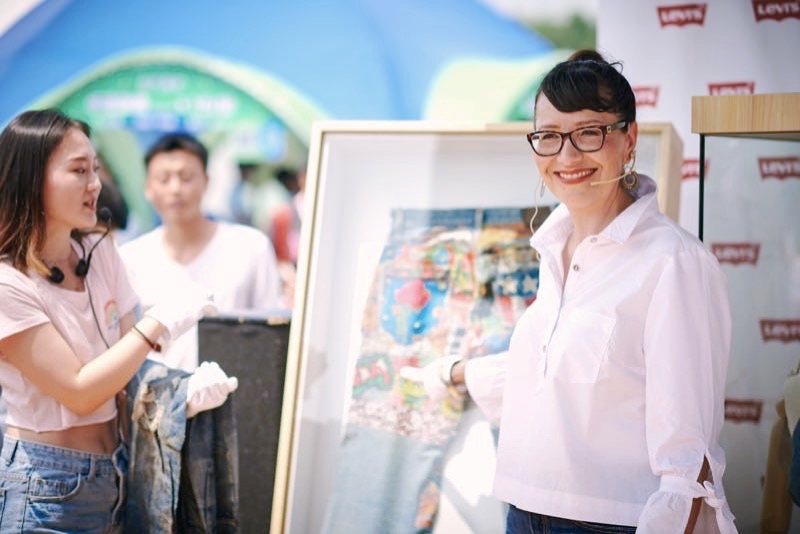 While there, I held a vintage workshop for media and fans. Editors from Ray Li, Kidulty and YOHO joined me for a 501® history lesson that included a 1920s Chinese-language flier from our Archives. The advertisement was created for Chinese immigrants in the American West who wore our riveted waist overalls to work on railroads, quarries, mines and farms. These working men were among the original customers of the 501® jean in the decades after it was first patented and sold starting in 1873.
145 years later, the jean is still going strong. Popular dress at Strawberry included Levi's® tees and jeans, especially cutoff shorts to brave the warm weather. Cropped, frayed and patched jeans with colorful trim at the outside seam was also popular. Fans donned face paint, especially red strawberries, along with temporary tattoos like Levi's® batwings.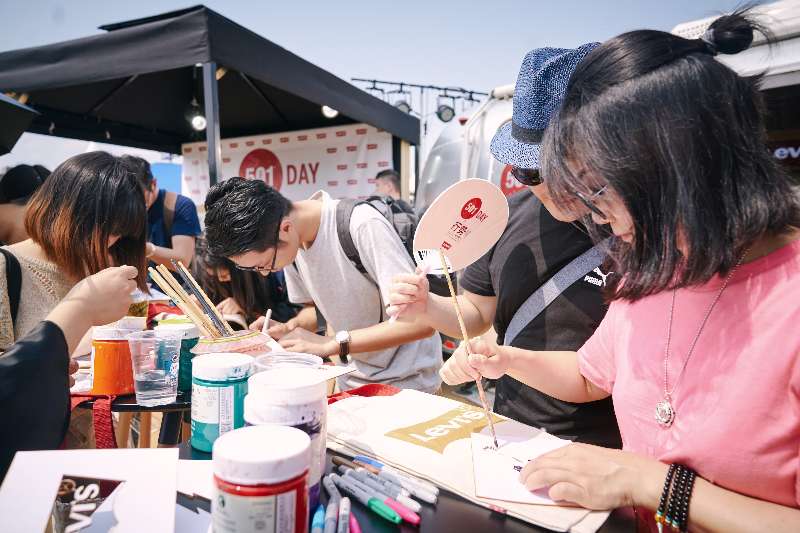 Chengdu is home to one of three panda breeding bases in China, so Levi's® totes were decorated with a golden panda paw. Levi's® President James "JC" Curleigh attended the festival, and an artist treated him to a freehand sketch of Chengdu's favorite bear just above the pocket of his T-shirt.
Along with the Strawberry Musical Festival in Chengdu, 501® Day events happened in cities across Asia like Bangkok and Mumbai. They highlight just how global blue jeans have become after 145 years.
生日快乐 Sheng Ri Kuai Le 501®!