March 2, 2018
Calling all Peanuts fans! Everyone's favorite pooch has made his way to the Levi's® brand this spring. The Levi's® x Snoopy collection is a classic, cartoon collaboration featuring T-shirts, totes, headwear and bandanas.
Best described by Peanuts cartoon creator Charles Schultz, "Snoopy's whole personality is a little bittersweet. But he's a very strong character. He can win or lose, be a disaster, a hero, or anything, and yet it all works out." Snoopy is also considered wildly imaginative and profusely optimistic, endearing qualities that resonate with the sentiments of today just as much as they did when Snoopy entered the scene in 1950.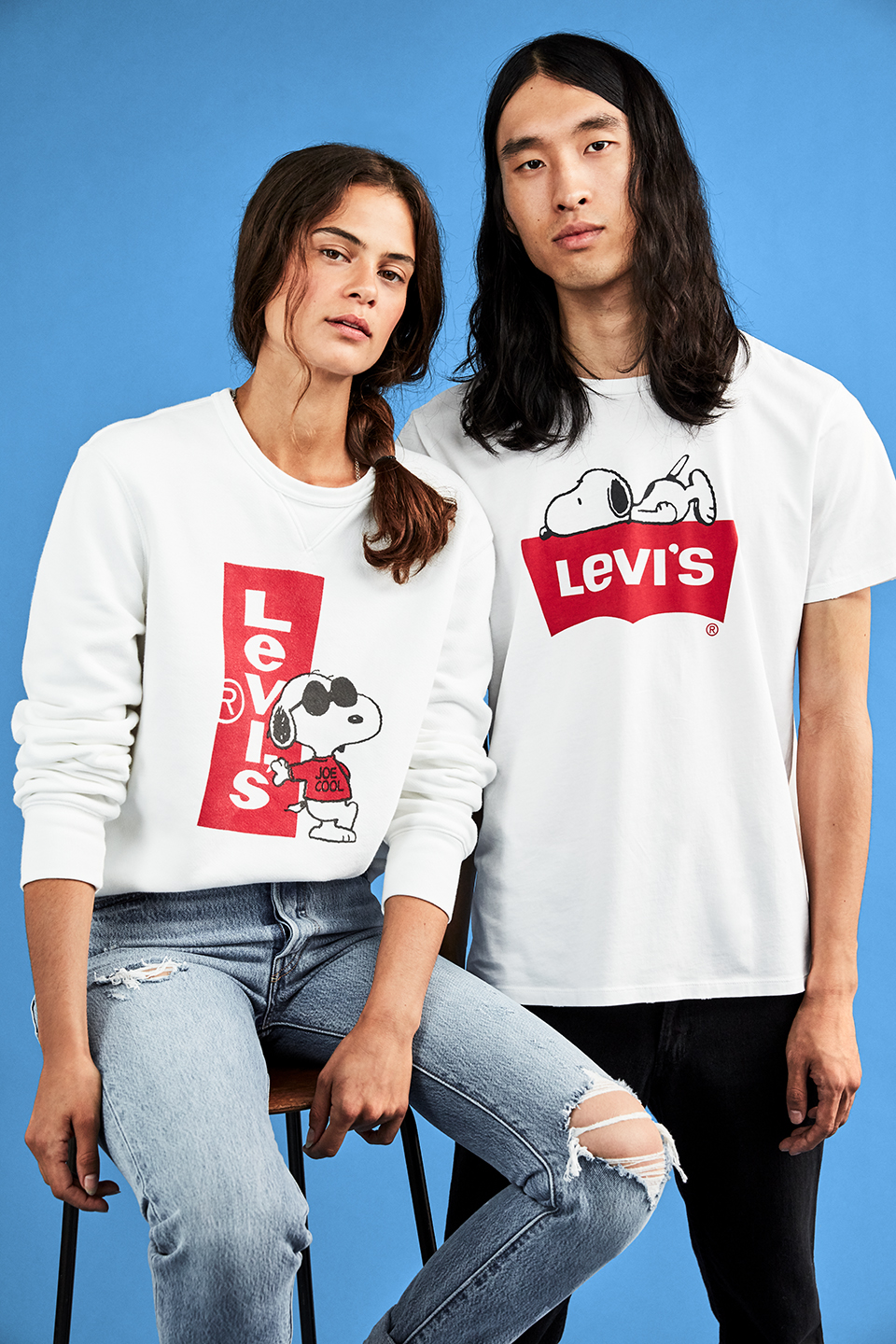 Snoopy's lovable and lazy quirks are personified across the collection – he lounges belly down atop a Levi's® batwing logo on tees and totes, and his infamous "happy dance" is captured on a fleece sweatshirt.
This isn't the first time Snoopy and the Levi's® brand have come together. Last year, the brand fashioned outfits for the beagle and his sister, Belle, as part of the "Snoopy and Belle in Fashion," an international fashion exhibit that combines the childhood favorite with the world's most covetable couture.
As for the current collection, we couldn't agree more with HYPEBAE, which called it a "must cop." If you want dibs on this nostalgic collaboration, be sure to check out www.levi.com or visit Levi's® stores now.