January 29, 2018
We are nothing without our people. The people who are driven each day to build upon the long legacy of Levi Strauss & Co. Since 1873, our jeans and those who contribute to their design and production have been an inspiration — and a symbol — for unwavering originality. We're 'In Good Company.'
Cara Fenu knows how adorning a favorite pair of jeans or jacket with the right embellishment can punctuate a time well spent.
"If you're able to take away a Trucker from Coachella, it becomes a shareable moment," she says. "And it's all about shareable moments."
That's what it means for a brand like Levi's® to be at the center of culture – there is nothing cooler than sharing a great time with someone.
Cara is behind some of the most experiential events put on by the Levi's® brand, be it a pop-up at the Coachella Music Festival or a new store experience. Cara heads up integrated merchandising for the brand with a focus on the power of our Levi's® Tailor Shops in its many forms – from how we show up at an event to consumer partnerships to our mainline stores. She firmly believes that the Tailor Shop is a unique opportunity for the brand and ultimately expected by today's consumer.
Tailoring since 1873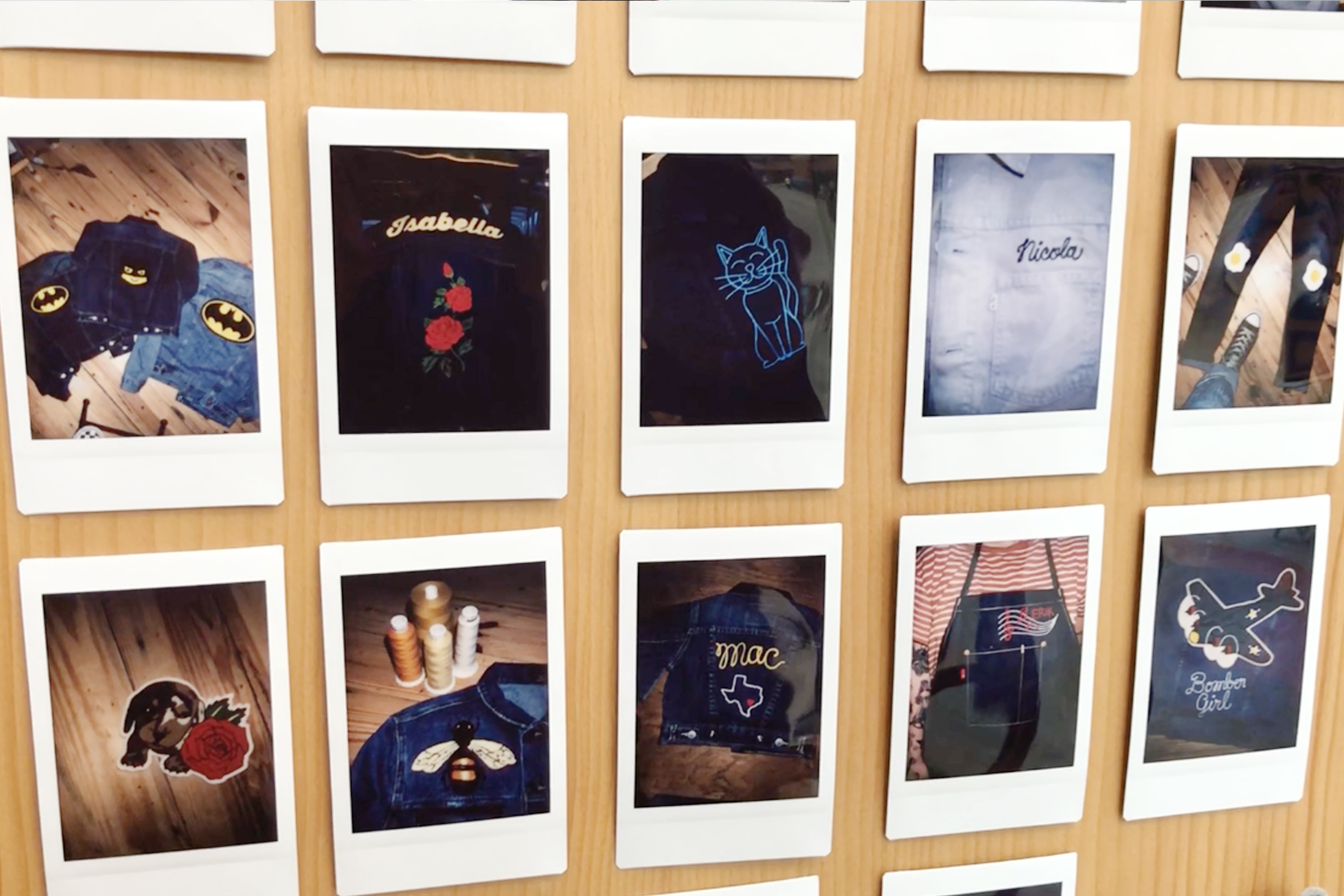 The concept of Tailor Shops is certainly not a novel one for Levi Strauss & Co. After all, crafting the perfect garment goes back to our inception. In 1873, it was Jacob Davis, himself a tailor, who took a custom order for a pair of sturdy work pants, inspiring him to partner with Levi Strauss to patent the use of rivets in what would become the first pair of blue jeans.
Today, Levi's® Tailor Shops are located in select stores and pop-ups around the world, where consumers can patch, inscribe, hem and rip Levi's® products to their tastes.
"It's all about self-expression and reinforcing Levi's at the center of culture. Our fans are looking for unique ways to say something about themselves or be connected to something they love," Cara says of her work.
But it's not just tailoring to consumer needs – it's about creating the right atmosphere.
"I used to go to Home Depot and it was the best experience ever. You would go in there and they would tell you how to build something. They'd walk you through it and spend so much time with you," she reminisces. It's a personal touch she says is often missing in today's retail climate of cutbacks and store traffic declines. But it is not the fate she sees for Levis Tailor shops. "We're shifting toward the idea of putting service back into that store environment. We have to approach it from an entirely different perspective because it's very labor intensive, and it's personal and human."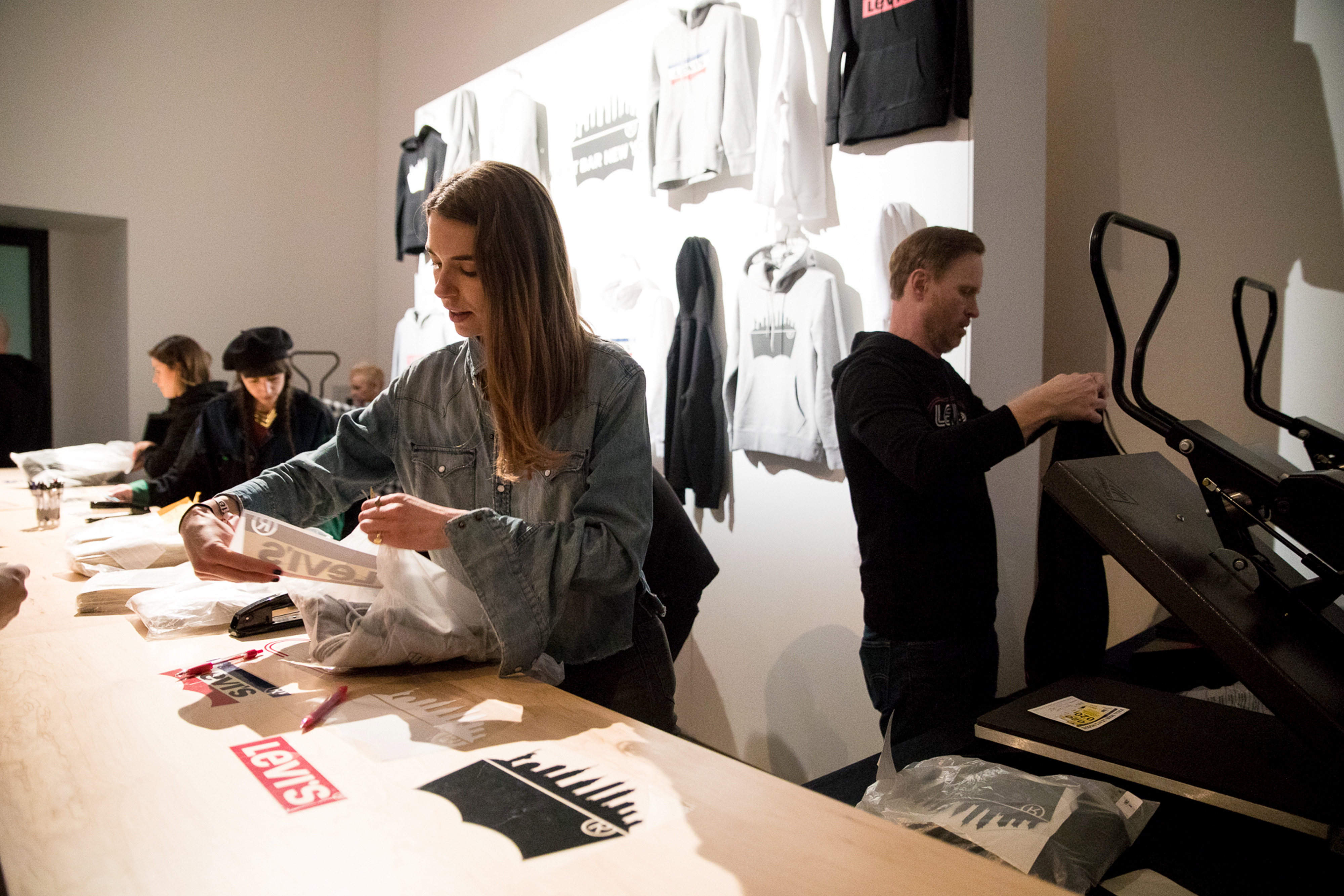 Working on behalf of the consumer
Initially hired as an administrative assistant, Cara carved herself out a new position based on the need she saw in the business. And with the support of her managers, she was given the freedom to pursue her desired path.
"Companies that win have the ability to adapt to change," she said. "Part of this change includes creating new positions, talent and ideas. Luckily, Levi's is one of those companies and we continue to find new ways to innovate after 163 years."
Ultimately, it's all about focusing intently on the consumer. "We want to ensure they get the best experience possible. And that they leave with a really positive feeling for our brand."
This is how you establish a Levi's® love story.
"This positivity for the brand manifests itself in many stories, which is significant. They'll tell me about their dad's Trucker jacket or their Trucker that they wore at the last event or the new way they are tweaking the details," Cara said. "People always have a real emotional connection to our brand, and what really excites me is that we are building more connections everyday with the work we are doing through the Tailor Shop experience. I hope that I'm helping them build something that they'll hold on to forever."
Hear more from Cara here: