October 18, 2017
In the past week, several large fires have absolutely ravaged huge swaths of land across eight Northern California counties, just north of our San Francisco headquarters. With such devastation so close to home, the Levi Strauss & Co. family has joined forces with local communities to support relief efforts in myriad ways.
To help victims of the fires, the Levi Strauss Foundation has pledged $25,0000 each to the Napa Valley Community Foundation and the Tipping Point Emergency Relief Fund, which will provide critical resources to low-income communities affected by the fires.
Our employees have also jumped into action by:
Putting together 1,500 lunch bags (made with bread generously donated by Boudin Bakery) that were distributed to the Salvation Army Santa Rosa who is working at multiple evacuation sites
Making monetary donations to organizations aiding in recovery that are being matched 2:1 by the Levi Strauss Foundation, and
Giving their paid time-off to volunteer to provide on-the-ground support for relief organizations this past Friday and in the weeks and months to come.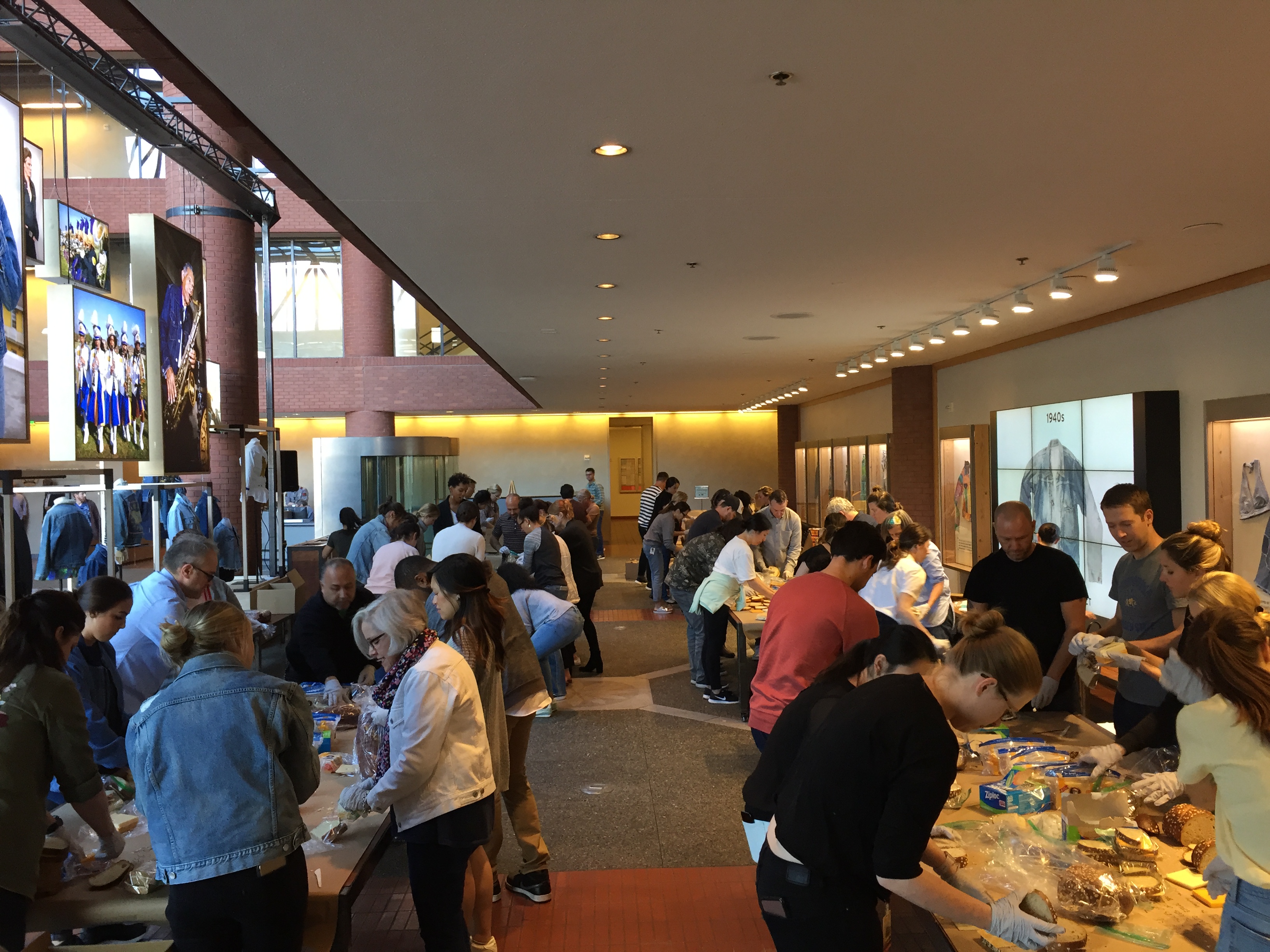 Additionally, our San Francisco headquarters are holding an ongoing collection drive for diapers, non-perishable goods, new underwear and socks, and new blankets, which will be delivered to an organization providing support to evacuees next week.
Continued Support for Those in Need
This has been a challenging few months, with many of our communities impacted by natural disasters in Texas, Florida, India, ​Mexico, Puerto Rico, and now California. The Levi Strauss Foundation has provided nearly $300,000 to local organizations who are on the ground supporting these communities in their recovery efforts.
While many of these disasters have passed, the recovery work is far from over. That's why we will continue to assess how Levi Strauss & Co., with our employees, can further support those in need.