September 29, 2017
We are nothing without our people. The people who are driven each day to build upon the long legacy of Levi Strauss & Co. Since 1873, our jeans and the people who contribute to their design and production have been an inspiration — and a symbol — for unwavering originality. We're 'In Good Company.'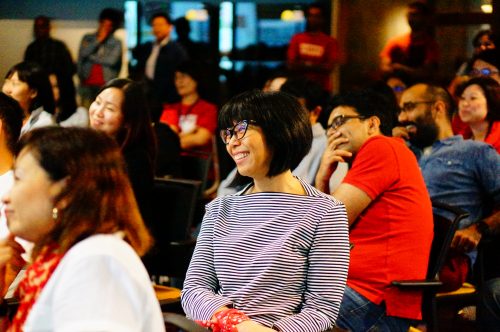 Kay Ranada, a self-confessed die-hard 501® fan, lives a life steeped in jeans.
The senior merchant for Men's Bottoms for the Asia, Middle East and Africa markets knows what looks will be flying off the shelves a year from now (because she helped pick the products), and has thoughts on what George Clooney could do to improve his denim game (in case he's interested). It's her job to know what's trendy in China, and what Japanese customers can't live without. And of course, her own closet reflects that passion.
It wasn't always that way.
Growing up, Kay wasn't allowed to wear jeans at all. Her mother wasn't keen on generic, androgynous dressing, and the Catholic school she attended had strict rules about how to dress. It wasn't until she graduated high school that she got her first jeans: a pair of red 501®s that she bought on the sly with her allowance money, but couldn't even wear until she went away to college.
She only got to wear those red 501® jeans once before they didn't fit anymore – but she passed them on to her sister, who will still occasionally rock the pair.
She remains an unabashed advocate of the 501® jean, and gets a glimmer in her eye when describing the proprietary fabric that molds itself to the wearer's body for a truly custom fit . That, she says, means that each person's 501® pair is truly unique.
"I sound like a pamphlet," she said. "But it's all true."
It was in college that her personal passion for denim and fashion began to evolve into career aspirations. She started her studies in advertising, but found that whenever the teacher gave them open-ended assignments, she always gravitated toward something in the fashion world. And now that she could wear what she wanted, she was an early adopter of the customization craze, embellishing her jean shorts with buttons on the back pockets. It became quickly clear that her career lay in a different direction.
She has spent almost 20 years of that career with Levi Strauss & Co., and now leads the broad portfolio of Men's Bottoms across Asian markets, based in the Singapore office.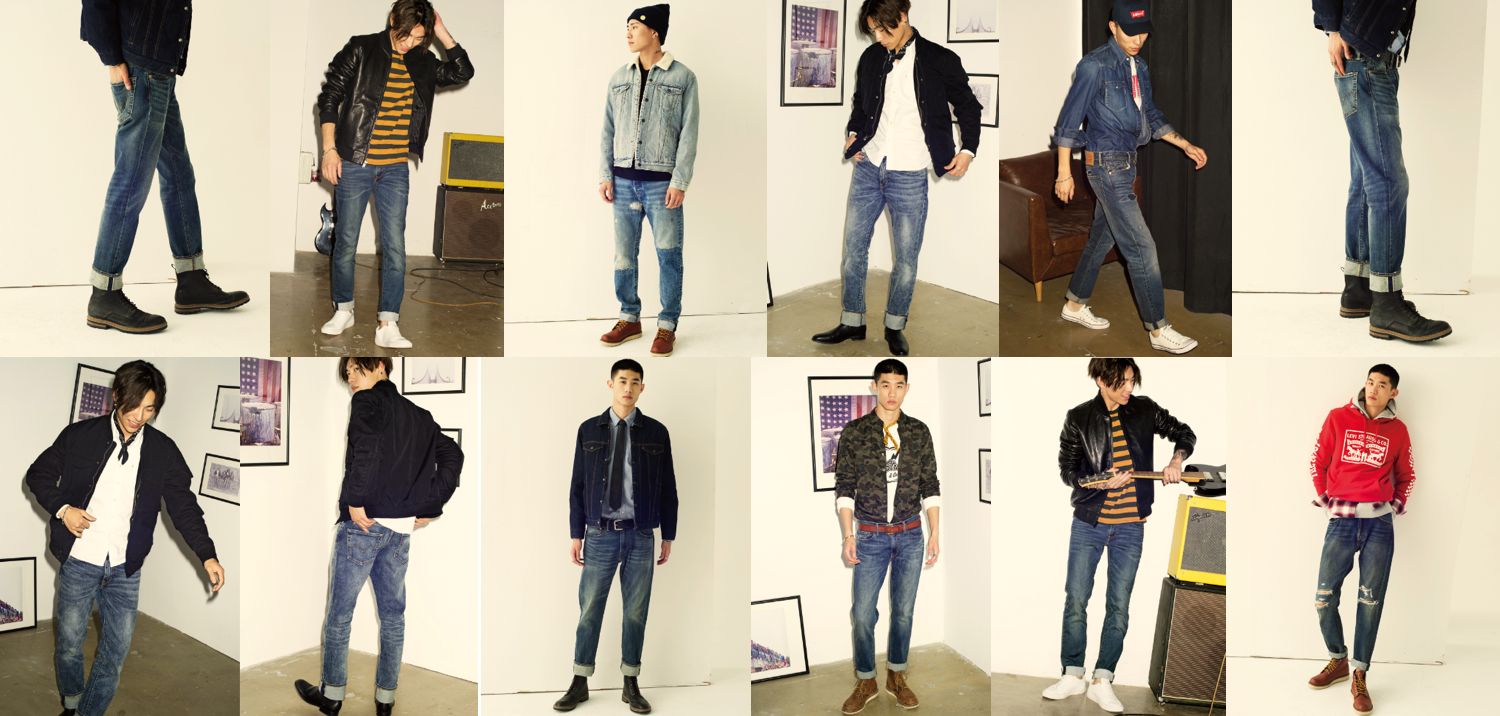 Last month, she traveled to San Francisco to join other merchandising representatives from all over the world for their twice-yearly gathering in the LS&Co. headquarters. "It feels like our version of the United Nations," she said.
It's a great chance to reconnect with old friends from across the globe, but the mission is more than social; it's a chance for a glimpse into the future, sans crystal ball.
Kay and the rest of the group get to see the products that will hit the shelves next year, and pick out the items they think will sell best in their home markets. There's an element of guessing involved – but they are educated guesses based on analysis and data provided by custom-designed tools such as the merchant-friendly Tableau report.
Kay has to consider what she knows about the different markets in places like Japan (where the Levi's® brand is long-established and well recognized) and China (newer to the fashion scene, with less Levi's® name-brand connection, but a growing demand for denim).
In Japan, for example, customers are looking for more "authentic" washes on their denim – jeans that look naturally worn in. In China, shoppers are more drawn to "overt" looks – "heavy mustaching" and obvious contrast and high/lows.
"I think it's because of the mentality that the more bells and whistles, the more obvious the details are, the more value the product has and they're willing to spend extra," she says.
This bi-annual product showcase is super-secret for obvious reasons – and although Kay cops to some excitement for the products she's seen there this time around, she's not tipping her hand about what caught her eye.
To find that out, you'll need that crystal ball – or a healthy dose of patience. The answer will show up on the shelves in Asia … in fall 2018.
As for George Clooney?
"For a super-handsome superstar, this guy doesn't dress smart in denim," Kay opined. "He should go for slimmer fits."