September 14, 2017
Heading to a museum? Then look out for Levi's®!
This fall, the brand is cropping up across the U.S. and beyond in museum exhibitions that truly run the gamut — from innovative design showcases to cultural retrospectives. It's yet another illustration of how Levi's® products are at the center of culture.
Next month at MoMA, a new exhibit called Items: Is Fashion Modern? will feature a pair of 501® jeans in recognition of their historical importance to 20th century fashion. We're in impressive company: Other artifacts include the Birkin bag, Converse All-Stars and a Burberry trench coat — all icons in their own right.
The Cooper-Hewitt, the Smithsonian's museum of design, has included a Levi's® Commuter™ Trucker Jacket with Jacquard™ by Google to its current Making/Breaking show on innovative design. (Fun fact: This isn't the first time the Smithsonian has acquired Levi's® clothing. In 1964, it added four pairs of jeans to its American Costume Collection and has displayed them over the years in recognition of their enduring cultural importance.)
Last year we kicked off Records & Rebels at the Victoria & Albert Museum in London, where Levi's® garments were featured in the exhibition's Woodstock Room and beyond. These items are now on display in Revolution at the Montreal Museum of Fine Arts and are traveling to Milan in 2018.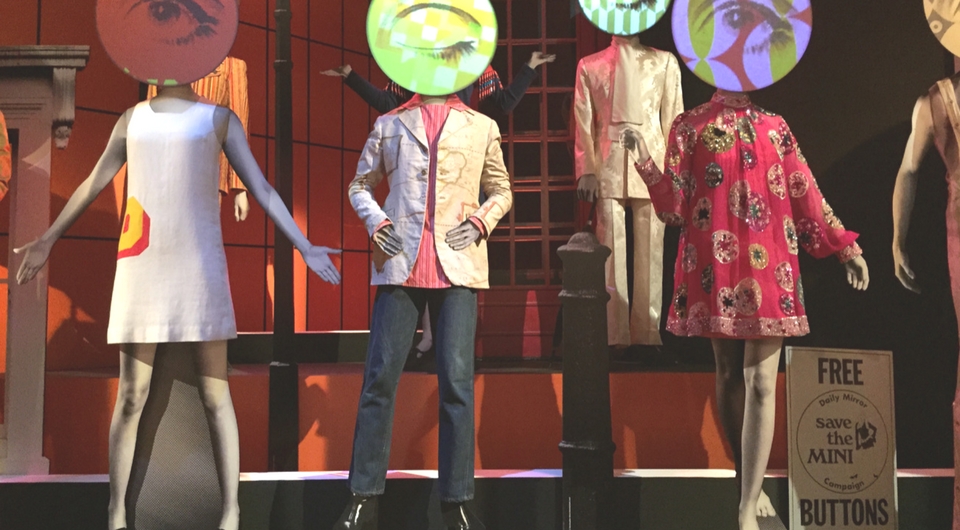 And in November, Levi's® garments will be on display in the lobby of San Francisco's War Memorial Opera House for the premiere of John Adams' Girls of the Golden West.
But that's just one moment in time. Levi's® products have been featured at major cultural institutions before — and are sure to be on display again soon.
In San Francisco, the deYoung Museum just concluded its popular Summer of Love Experience, where Levi's® fashions were front and center. "Levi Strauss & Co. is so integral to the examination of the dress codes of San Francisco's counterculture that we dedicated an entire section of the exhibition to denim — Denimocracy!" said exhibit co-curator Jill D'Alessandro. All told, the exhibit attracted more than 250,000 visitors — the highest exhibition attendance since the Girl with the Pearl Earring in 2013.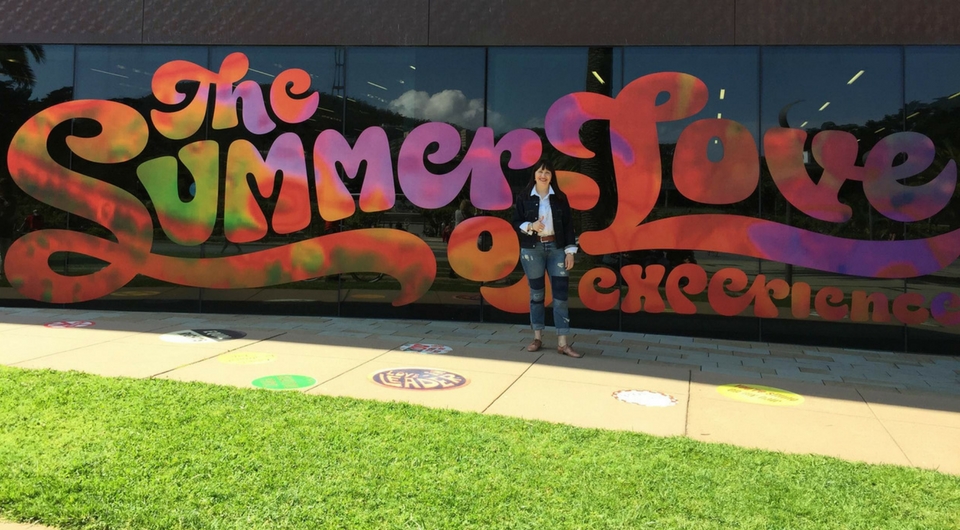 Last year at the Visitor Center of the Martin Luther King Jr. National Historic Site, I spotted a statue dressed in a Levi's® trucker jacket leading a group of people in a symbolic march to the future. Several recent World War II exhibitions have included references to Levi's® garments, like the cover photo of Home Front: California During World War II, which features a woman in Levi's® jeans riveting the nose of a bomber in 1942. The just-ended Paul Simon exhibition at the Skirball Cultural Center in Los Angeles featured a 1967 photo of Paul, guitar slung over his shoulder, rocking his Levi's® jeans. At the Rock and Roll Hall of Fame last year, they displayed Bruce Springsteen's Born in the USA 501® jeans. And at the Brooklyn Museum, a recent exhibit on Georgia O'Keefe showcased Georgia's Levi's® Ranch Pants from the 1950s.
In short, Levi's® products are such a core part of cultural expression that they have become a common thread in exhibits designed to immerse visitors in the authentic climate and context of history. Year after year, the brand continues to embody the energy and events of our time.