July 19, 2017
Germany has always been a special place for Levi Strauss & Co. As the birthplace of our founder (born in 1829), it is now one of our fastest growing markets in Europe.
Lucia Marcuzzo, the managing director and vice president for Central Europe, is guiding an experienced leadership team who has put the right strategies in place for the German market and are executing with confidence. With an extremely diversified business experiencing growth across retail, wholesale and ecommerce channels, the team has put the Levi's® brand back at the center of culture in the market and is committed to keeping it there.
"I'm incredibly proud of the work the team has done to grow our business in Germany," Lucia said. "Everyone is incredibly dedicated to our success, they are focused on executing with precision and they work tirelessly to deliver results."
Over the past year, the wholesale team has put together a new way of engaging with customers across the country to make sure they are getting the best of our brand and are able to leverage our partnership in a way that delivers profitable growth for everyone. In our most recent quarterly earnings announcement, it was clear that our strong wholesale growth (up 18 percent in constant currency) was led by growth in Germany, further demonstrating that the work this team is driving is delivering results.
On the retail side of the business, the team has been focused on training to make sure that as we grow our store footprint — we opened 17 new stores in Central Europe in 2016 — we're doing it with employees and franchisee partners who have all the tools they need to deliver the best consumer experience possible for our fans.
Additionally, the Germany team relocated to new offices in the Offenbach area of Frankfurt — which includes an amazing showroom, sustainable features, state-of-the-art workspaces and even a music studio to build on our Levi's® Music Project program in the country.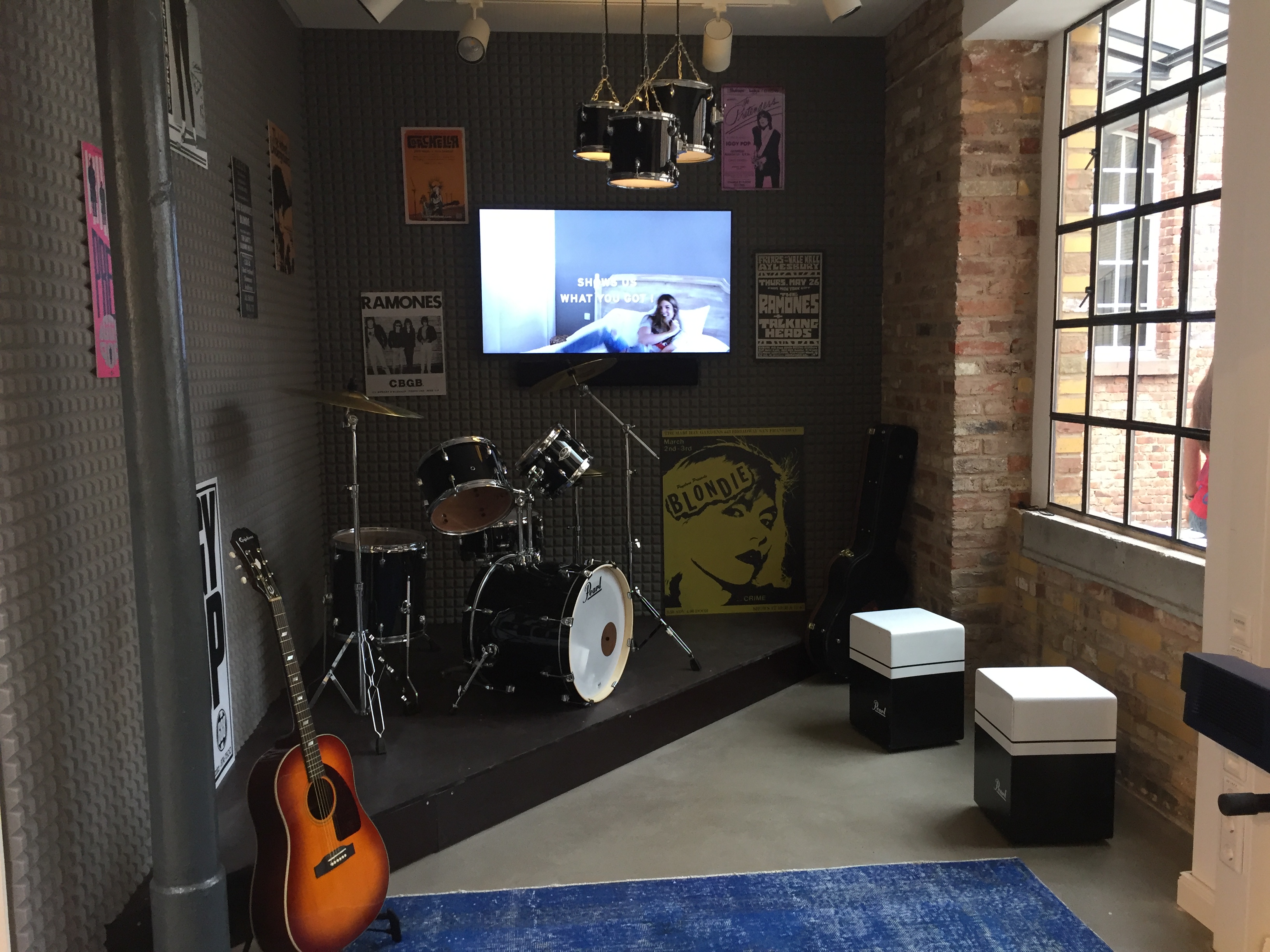 "What is truly special for me is that we can combine working hard, achieving success, developing our careers, having fun and living our values in an amazing environment," Lucia said at the recent Offenbach office opening celebration. "A company that enables us to do all this is a very special place."