July 14, 2017
Levi Strauss & Co. encourages employees to take five hours a month of paid time to volunteer in their communities. Here's how one employee, Wick Judkins, uses that time.
Wick Judkins has long supported the fight against HIV/AIDS, but his involvement kicked into high gear about four years ago when he first participated in AIDS/Life Cycle, a 545-mile bike ride from San Francisco to Los Angeles.
Cut to last month, when Wick completed his third AIDS/Life Cycle, which he is also the Levi Strauss & Co. Community Day ambassador for.
Wick, who works as a paralegal with the company, has seized the opportunity to volunteer on a monthly basis with organizations addressing HIV/AIDS issues. His recent efforts culminate this Sunday at the 30th Annual San Francisco AIDS Walk, the largest AIDS fundraising event in Northern California.
Wick and his LS&Co. colleagues will comprise one of the largest groups participating in the event. So far, employees have raised more than $20,000 for this year's AIDS Walk.
"There's a really great energy," Wick said. "It's thousands of people who are united for a really great cause and raising money to achieve it."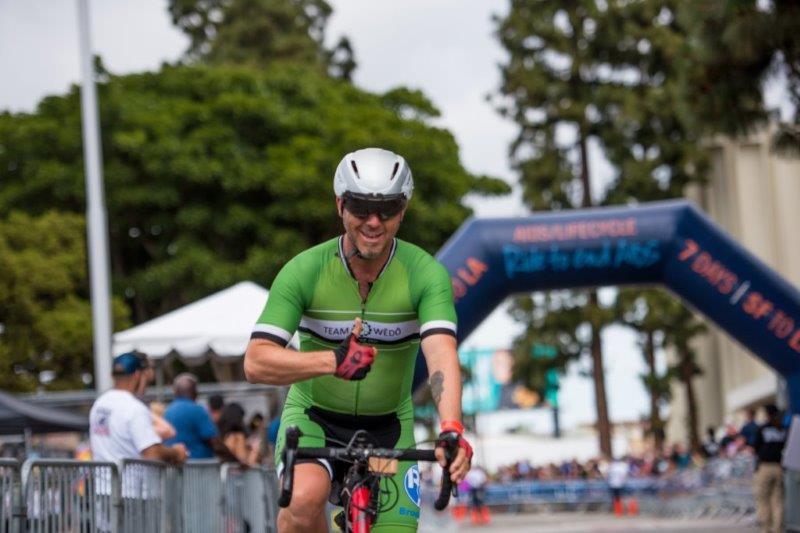 As part of the AIDS Action Group here at LS&Co., Wick and his colleagues give their time in various ways. They coordinate volunteer activities at organizations like PAWS, which cares for the pets of AIDS patients, as well as the Academy of Friends, which throws the largest Oscar party outside of Los Angeles to benefit the cause. He's also picked up trash in the National AIDS Memorial Grove in Golden Gate Park and sold baked goods at LS&Co.'s San Francisco headquarters for AIDS Walk San Francisco.
"I like that you don't have to do everything, you can pick and choose. I can go out in the community or, if I'm pressed for time, I can volunteer in the building," Wick said.
While he has always been passionate about the fight against HIV/AIDS, it's the passionate and loving community surrounding the cause that inspires him to show up month after month, year after year.
"It's a healthcare issue that still has so much stigma attached to it," Wick said. "My feeling, and a lot of people's sentiment, is that eliminating the stigma associated with the disease, which is a choice people can make, is a necessary part of bringing an end to the HIV epidemic."
See how other employees are spending their five volunteers hours:
Why We Volunteer: Doggedly Dedicated to the SF SPCA
Why We Volunteer: In 'Pursuit' of Personal & Professional Pride
Why We Volunteer: Supporting Our Communities