May 12, 2017
For more than 25 years, Levi Strauss & Co. has been a pioneer in sustainability.
From introducing the industry's first comprehensive supplier code of conduct in 1991 to setting strict water quality standards for all our product manufacturing in 1994 to implementing a ban on harmful chemicals in 2001, we see ourselves as a company of firsts.
And our employees are often at the forefront of our efforts to make a difference, which is how small ideas end up becoming big initiatives around here.
Last year, a group of employees noticed that figuring out how to sort lunch waste into composting, recycling and trash had become mind-boggling — resulting in too much waste going to the landfill — so they started a grassroots campaign to help educate their peers.
On Earth Day last year, they stationed themselves around various kitchen areas to answer questions, hand out stickers and share helpful recycling tips — and voilà, the "Green Jeans" team was born.
Based on the success of those Earth Day efforts, the group pursued additional ideas to help make our San Francisco headquarters more sustainable. By the end of the year, they had worked with our cafe vendor to convert all to-go containers to compostable material, changed kitchen signage to accurately reflect containers in use, organized lunchtime talks on sustainability, and even toured Adobe's headquarters to generate ideas on sustainable practices.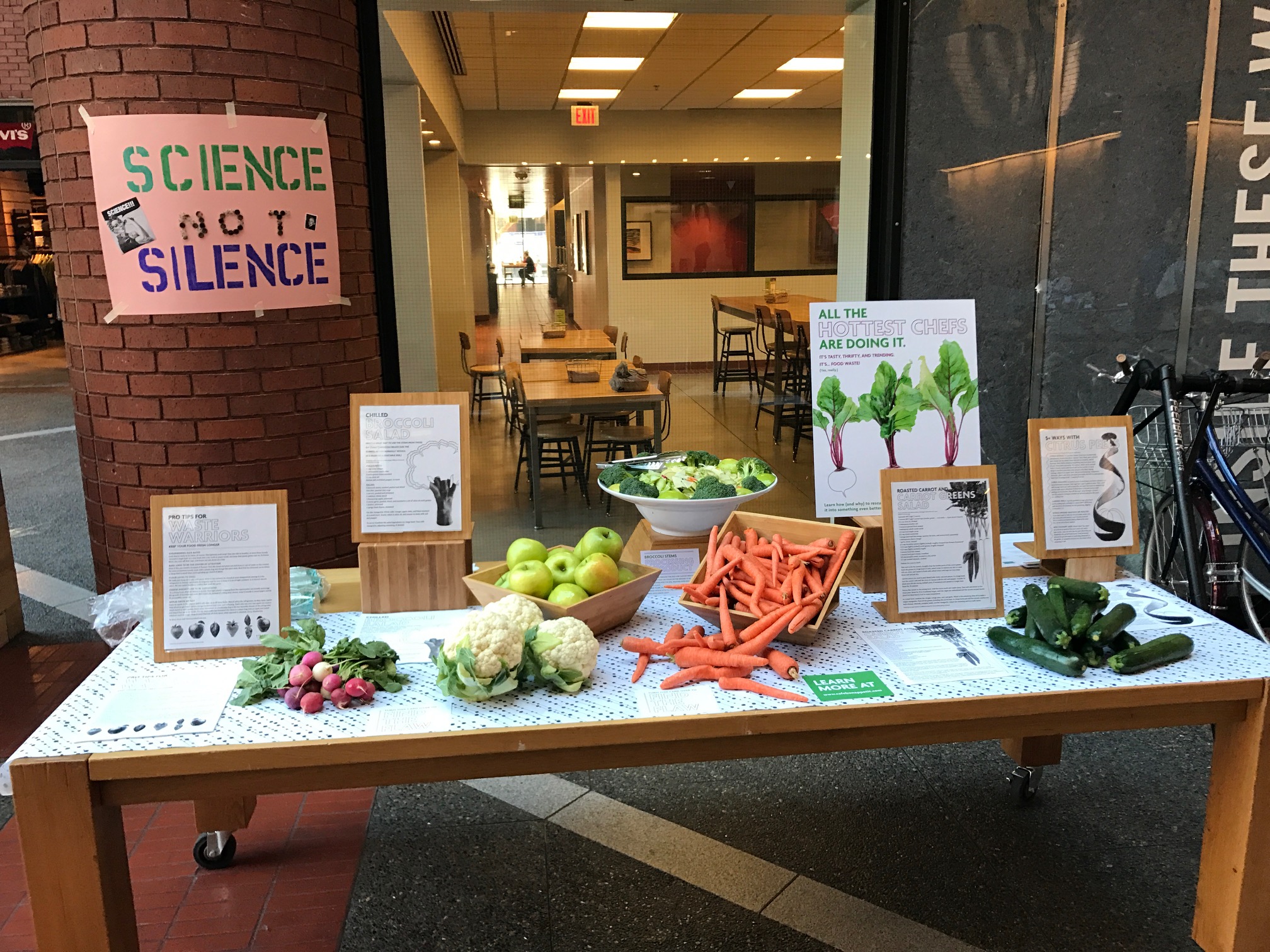 The Green Jeans team now has more than 120 members with a simple mission to strive to enact positive change in our corporate culture and workplace.
With all this support, the Green Jeans team was able to go even bigger this Earth Day, hosting a sustainability fair where employees could learn more about how they could make their personal impact on the planet in a positive way as well as refreshers on how to properly compost and use in-house recycle bins, and make signs for the March for Science, among other activities.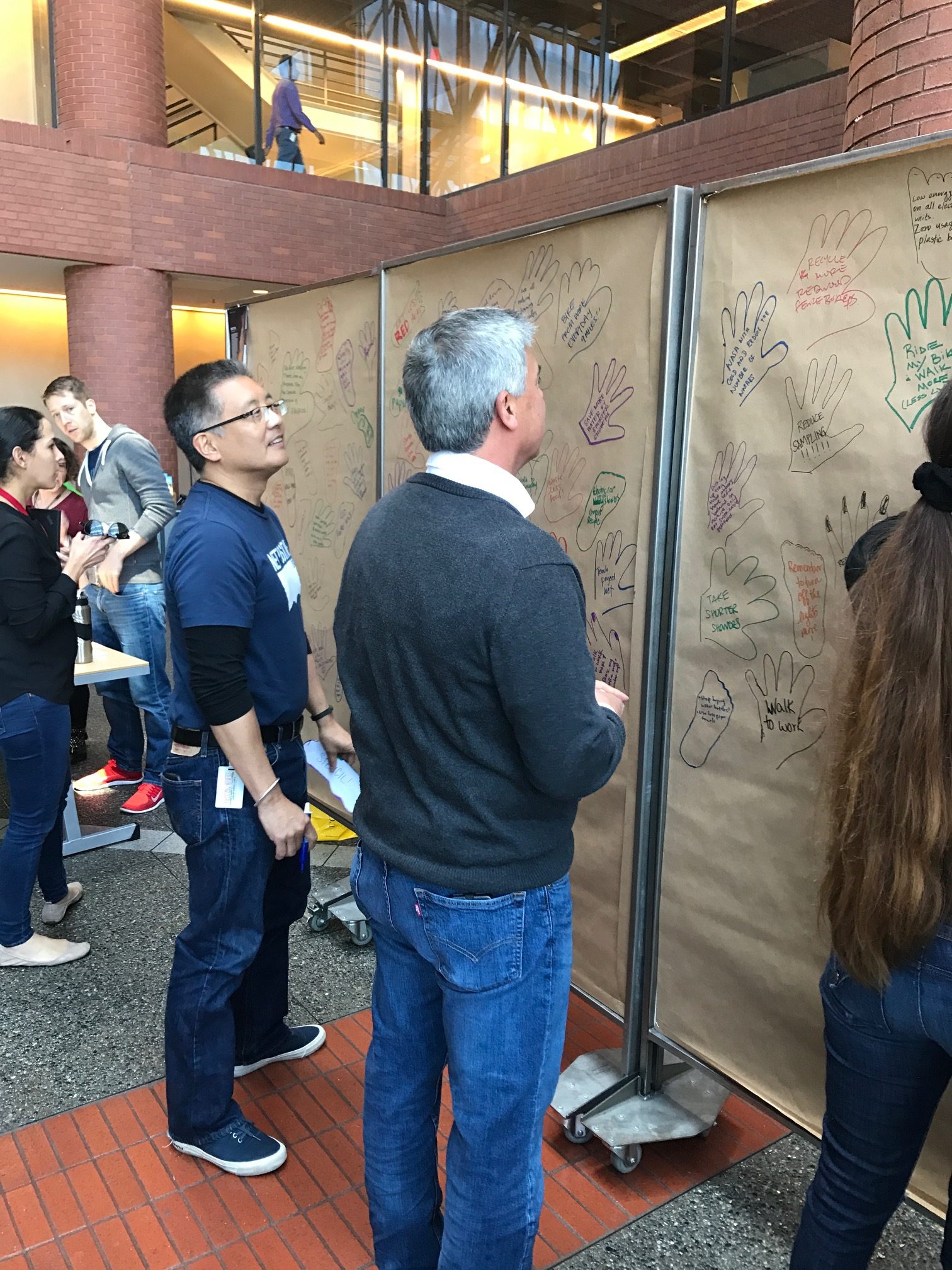 The team is currently working on more ambitious ideas, including a tour of Recology in San Francisco, creating an employee site where people can post items to trade/barter (think Craigslist), and exploring options to recycle/reuse office supplies.
Today, our planet is facing a range of environmental challenges. From pollution to climate change to limited resources, "business as usual" will no longer be enough to ensure our company, or the planet, survives and thrives in the future. So, for us and the work of our Green Jeans team, we're proud to make every effort count.