April 21, 2017
Last year, Levi Strauss & Co. teamed up with Scholastic, the global children's publishing, education and media company, and the Project WET Foundation, to deliver water impact education to around 1.5 million elementary school children across the U.S.
As part of the curriculum, students had the opportunity to enter the "Conserve Water at Your School Sweepstakes" for a chance to receive a $10,000 grant from LS&Co. to bring a water-saving idea to life at their own school. All students had to do was answer the question, "What would you do to conserve water at your school?"
And the winners are…
After receiving over 800 entries from across the United States, we are thrilled to congratulate Fulton Elementary School out of San Diego, California, this year's grand prize winner, as well as runner-ups Islands Elementary School from Gilbert, Arizona and Mifflin County Christian Academy from Lewistown, Pennsylvania.
Fulton's fourth grade classroom, taught by Cynthia Trunzo, submitted a project proposal to build a garden that will demonstrate water conservation and be a home for native plants that attract pollinators like butterflies. Students would have an opportunity to observe butterfly lifecycles and the interaction of species within their environment. The garden will include many water-saving efforts including: water barrels to reclaim rain water, rain gutters to effectively divert runoff towards conservation areas, and worm composting to enhance soil quality.
As a demonstration garden, teachers, students, and community members will have hands-on learning opportunities in gardening, earth stewardship, and water conservation.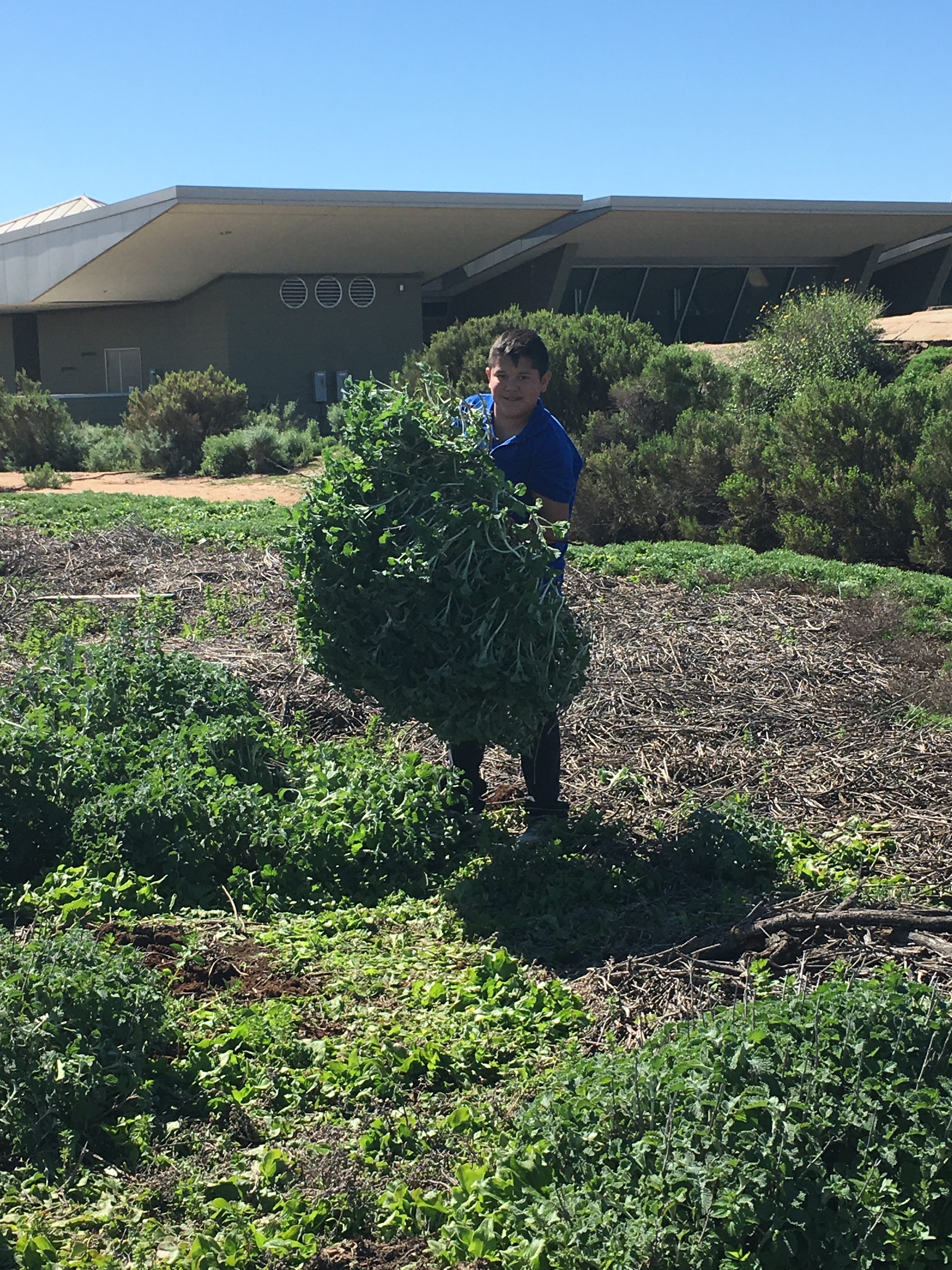 "My students are already so excited about the garden and are brainstorming ways to get involved that match their interests," Cynthia said, who shared her own excitement for the project and what she hopes it will mean to her class. "I hope my students develop a love and respect for nature, and an understanding of the role of water in healthy ecosystems."
The "Our Watery World" curriculum is helping to foster that mindset. Scholastic adapted Project WET Foundation and LS&Co.'s existing education program to bring water impact knowledge to students in grades three through five. They learn how to become water ambassadors at home, at school and within their greater communities.
"It is so important to model good earth stewardship to our students beyond 'Reduce, Reuse, Recycle,'" Cynthia said. "We have been learning about becoming good stewards of our natural resources all year. We are Watershed Heroes and know that the path to clean drinking water is threatened by human choices. This project will give them hands-on experience that demonstrates how to have a thriving ecosystem with minimal water use."
This Earth Day, Fulton students will kick off their preparations for the project by drawing up a list of wants and needs for the garden. As Cynthia notes, "Everyone is excited about getting their hands in the dirt!"
Check back this summer for progress on all three of these water conservation projects.