January 27, 2017
The Lunar New Year is infused with traditions of the past; a concept that's reflected in the new Levi's® Chinese New Year 2017 Collection.
For 2017, the brand is incorporating The Year of the Rooster into uniquely designed pieces with embroidery, patching and splashes of red and gold. The line represents a fresh holiday spirit while maintaining that iconic Levi's® style.
The collection blends elements of Rockabilly (think: Sun Records' rooster label) with edgy streetwear elements like zebra and leopard prints to keep it fresh and modern.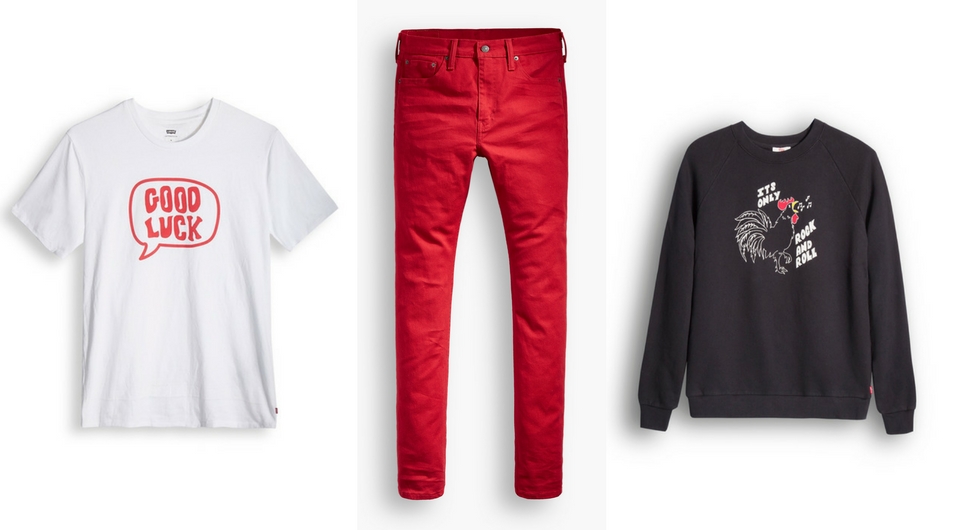 Pieces for men include a distressed pair of 511™ jeans with patches intended to symbolize good fortune for the entire lunar year as well as rooster graphics on a smooth navy fleece, Levi's® logo tees and a bandana for that extra pop of flair.
For women, tees pay tribute to the rooster and feature traditional shades of red and gold. And in outerwear, there's the ex-boyfriend trucker, decorated in signature Chinese New Year patching.
Marketing
Within the China market, a key demographic for us is young consumers, who are enjoying increased purchasing power.
To engage them in the collection, we grounded our marketing in a consumer insight. What we heard from millennials is that Chinese New Year is not fun anymore — it's an obligation. They have to go home and listen to their relatives ask them: "When are you getting married?" or "Why aren't you being promoted?"
This year's campaign is designed to encourage youth not to worry what others want them to do and instead make Chinese New Year meaningful for themselves.
"Our brand is connected to young consumers in a way that says, 'Be true to yourself. Live your life according to your passion. Don't be constrained by convention. Have the courage — one of our core values — to be your authentic self," said Greater China Managing Director Nic Versloot. "So the campaign slogan is: New Year, My Way."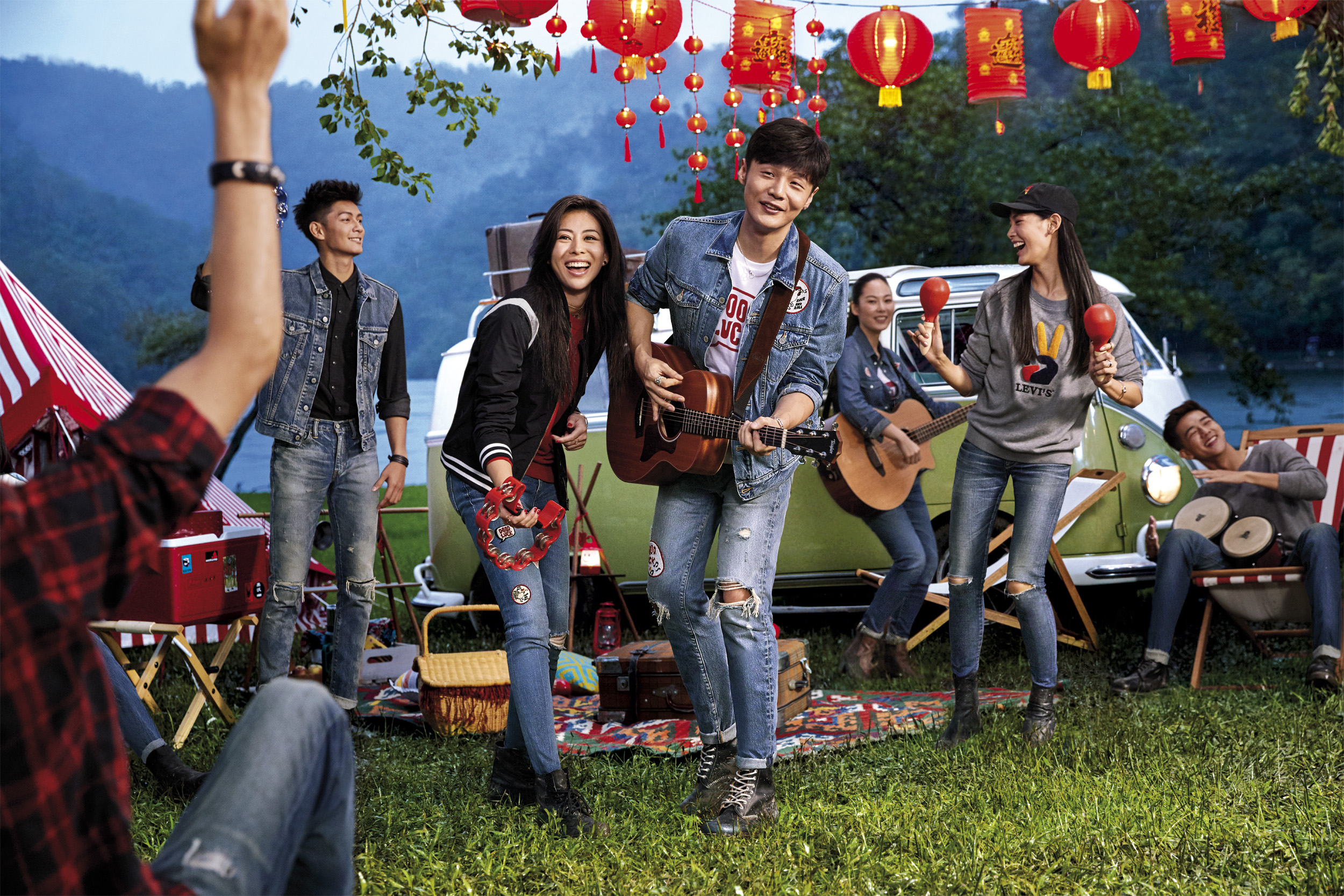 This comes to life through imagery that shows friends coming together out in nature, away from the city and traditional festivals, where they can celebrate the new year the way they want to. And with music such an important focus for Levi's®, the campaign features pop stars Li Rong Hao and Dizzy.
This year marks the first time the Chinese New Year Collection is being made available outside of Asia. It's now also available in the United Stated, so grab your Lunar New Year gear now online or in stores.