October 31, 2016
Who doesn't love a good Halloween ghost story?
Of course, ours comes in the form of some of our favorite finds – ghost signs. These lingering building advertisements of the past tend to pop up in the most peculiar places. Think back to those I shared earlier this summer, like the one for Levi Strauss & Co. Copper Riveted Overalls discovered behind a wall of a Mexican cantina in Arizona.
As we celebrate All Hallows Eve, here are a few more LS&Co. signs we've discovered that serve as ghostly evidence of our company's early roots:

Jacksonville, Oregon. This ghost sign was discovered by a fan in this historic small town, one of the innovative ways LS&Co. got the word out about their products at the turn of the 20th century. At that time, LS&Co. began to paint the sides of buildings with the company name and advertising slogans all over the West.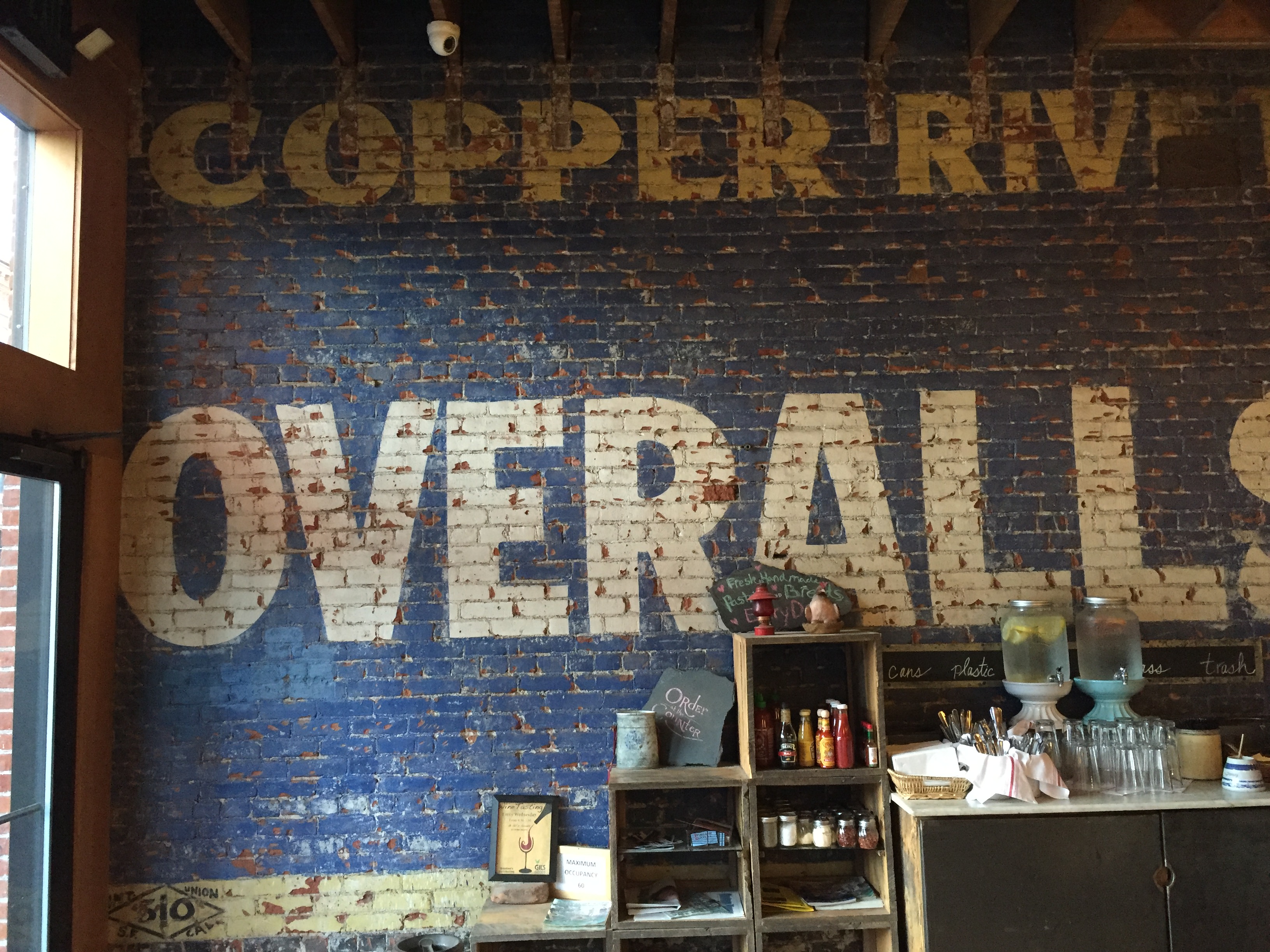 Livingston, Montana.  This ghost sign can be found within the interior of Gil's Goods cafe in Livingston, about 50 miles north of Yellowstone National Park. In the late 1800s to early 1900s, Livingston and the surrounding locales mined heavily and were probably a good market for Levi's® garments. Don Platek, a Levi Strauss & Co. employee for the past 10 years, just happened to spot the historic ad following one visit. "I have probably been in Gil's 50 times," he said, "and had never noticed the wall until I actually sat down waiting for my order and stared at the wall for a few minutes before I realized what I was looking at."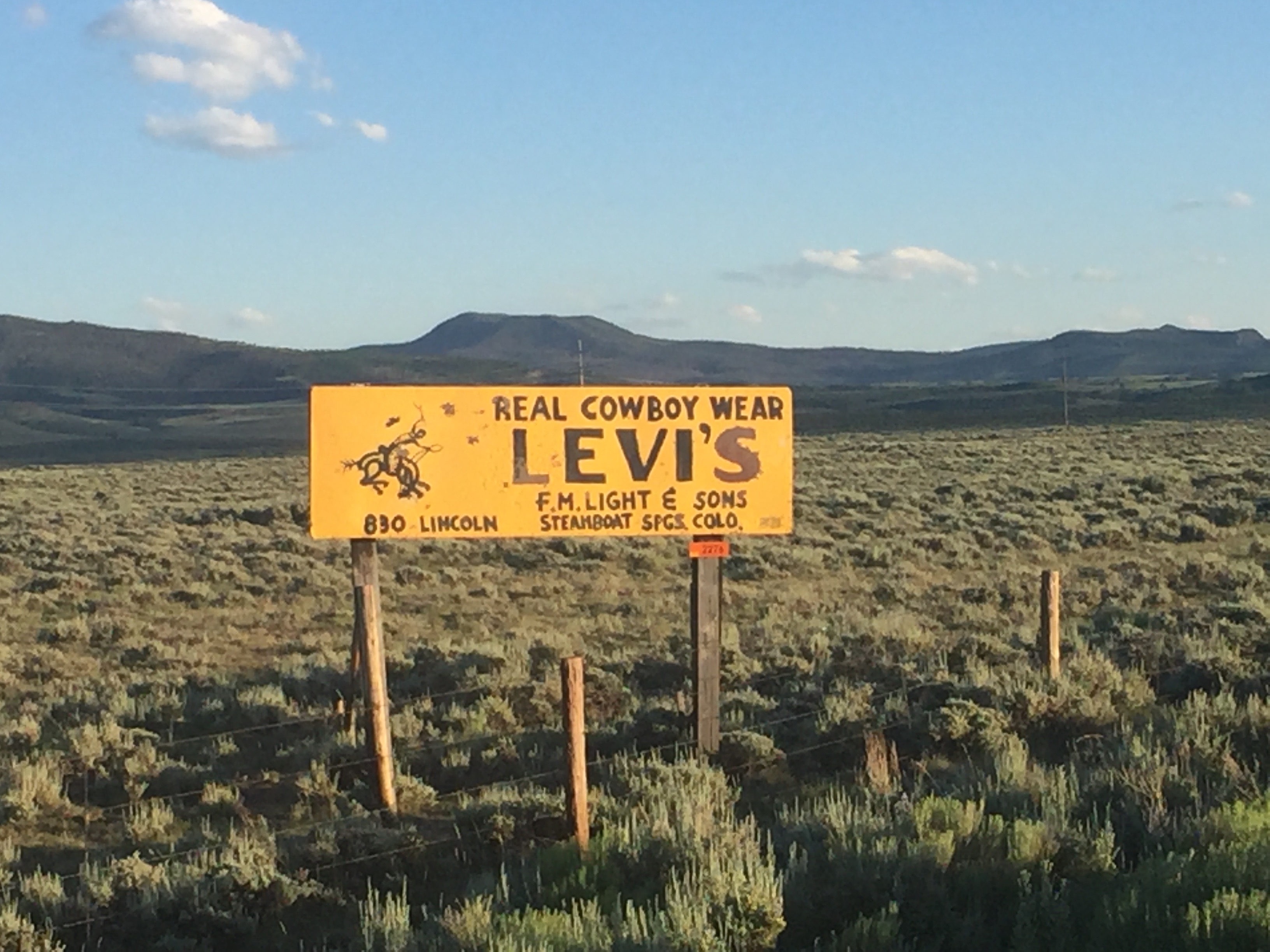 Steamboat Springs, Colorado. While these aren't your typical ghost signs, they are evidence of a long-time business, F.M. Light & Sons, established in 1905 in Steamboat Springs. Note the misspelling in the one sign (Real Cowboy Wear Levi's). Today the western wear outfitter shop sells 501s® and other jeans with indoor banners advertising Levi's overalls. F.M. Light is an example of the type of early retailers LS&Co. worked with when we advertised, "Patronize your home town merchant." F.M. Light's motto? "Outfittin' the West for over 100 Years."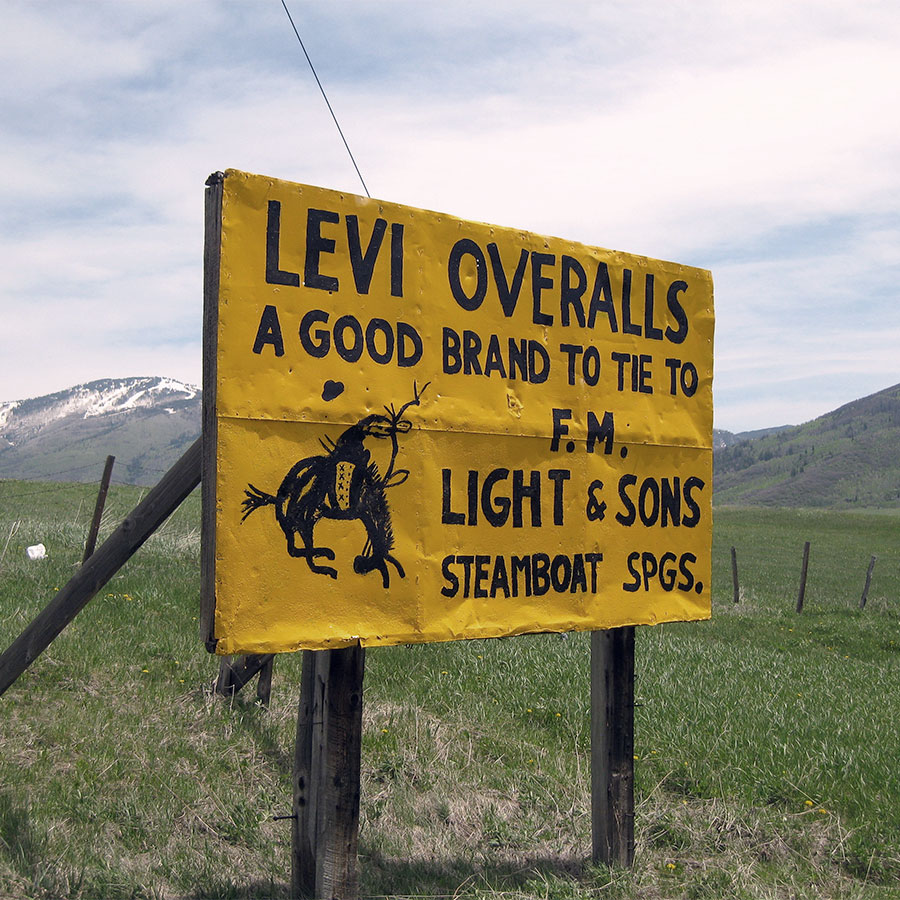 Stumble upon any LS&Co. ghost signs in your travels you care to share? Feel free to reach out to Tracey on Twitter, @TraceyPanek.
Like this story?
Sign up for the Unzipped newsletter to get the best of the Unzipped blog — company news and views, employee profiles, innovation and sustainability stories, behind-the-scenes and Archives highlights — sent straight to your inbox weekly.