July 22, 2016
Want to stand out in style? It is what you make it.
From monograms to embroidered patches to eye-catching pins, putting your own personal spin on the likes of jeans and jackets is more fashionable than ever.
And why not? It's the type of trend that is unique to the individual – and increasingly popular among celebrities and the social media savvy looking to show off their cool customizations.
"Customization is at a fever pitch," Ben Philipps and Florence Tang, founders of L.A.-based customization shop Lot, Stock & Barrel, told The Hollywood Reporter last month. "We see people bring in tote bags, polo shirts, shoes, bomber jackets, hats, pants, robes, and the list goes on… This is what makes the personalization aspect so welcoming and unique — you can make anything special."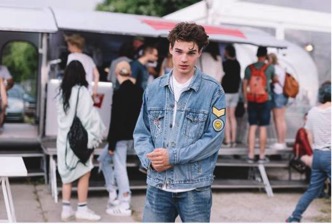 As the New York Times dubbed it, it's fashion DIY 2.0 – Design it Yourself. "Many industry insiders think it is just the beginning," reporter Vanessa Friedman wrote. "Ask about the future of fashion, and the answer that is likely to come back (along with the importance of Instagram and the transformation of shows into entertainment) is personalization."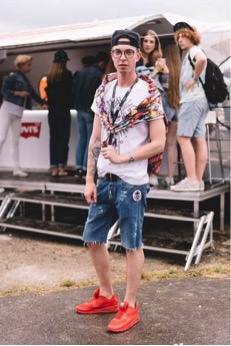 Adding a personal touch makes otherwise ordinary pieces uniquely your own. When it comes to custom clothing, Levi's® jeans and jackets are a favorite blank canvas for self-expression, based on the bevy of specifications, washes and sizes available.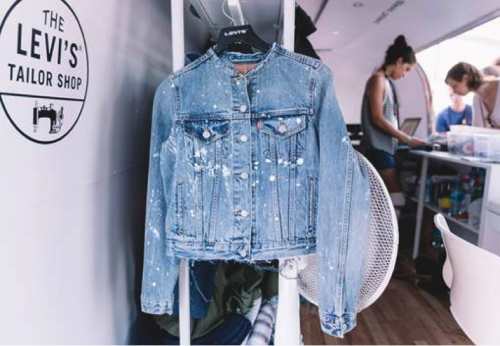 For those seeking that personalized touch, select Levi's stores worldwide offer Tailor Shops where customers can have their favorite denim pieces tailored by a team of specialized craftsmen. These exclusive shops offer custom embroidery, tailoring, hemming and repairs.
Earlier this year, Levi's® took its Tailor Shop on the road by Airstream during Coachella where attendees personalized totes, bandanas and shorts. The mobile shop also made a stop in Poland, making more than 1,000 customizations for brand fans.