June 14, 2016
In partnership with Project WET, we're educating our employees and communities about how precious water is by teaching them the importance of conserving it in things they do every day – from brushing their teeth to washing their jeans.
Water is important to our business. With thousands of corporate employees around the world who are committed to our sustainability efforts at Levi Strauss &Co., we recognize the importance of schooling them in this precious resource. That's why on World Water Day this year, we committed to the White House that we would train 100 percent of LS&Co.'s corporate employees in our Project WET curriculum by 2020.
Once empowered with this knowledge, our employees take that curriculum back to their local communities, serving as water conservation ambassadors and teaching what they've learned to students in schools near them.
Since beginning our partnership with Project WET in 2015, we've trained more than 900 employees in 10 countries in the curriculum. As a result, employees have taught nearly 2,000 students around the world – from San Francisco to Singapore, Bangalore to Jakarta to Sri Lanka – about the impact their clothing has on the planet and how to change daily behavior in an effort to properly save water.
On this year's Community Day, LS&Co.'s global day of service, 479 corporate, retail and factory employees in Johannesburg, Durban, and our owned-and-operated facility in Epping, South Africa were trained in the curriculum. As drought currently grips South Africa, the training proved very timely for employees. "I now know how important it is to conserve water, and will be more cautious in my actions," said Christina, an employee in our Woodmead Outlet store "It is really nice to see that we as a brand continue to care for the planet."
This is great progress but we have a long way to go. This month we'll train 140 of our Merchandise Coordinators in the curriculum, and over the summer our Water Ambassadors will do outreach with their local schools during the Back to School season.
Project WET's mission to help people understand and value water as well as ensure a sustainable future is something that we proudly support, and aligns with LS&Co.'s dedication to improving the communities where we do business. Below, take a look at some highlights from our recent trainings in South Africa and Indonesia.
South Africa: Employees from retail, corporate and factory got schooled in the Project WET curriculum, learning that 71% of the earth is covered in water.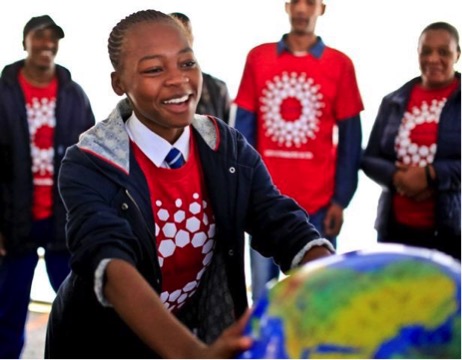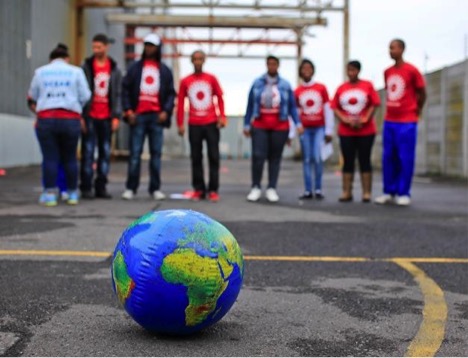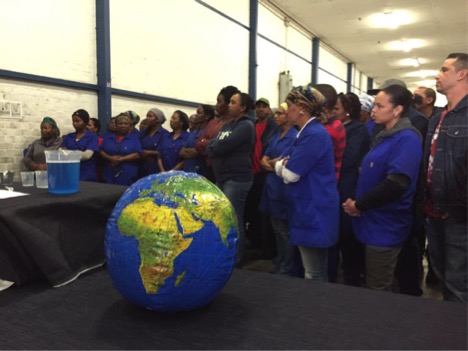 Indonesia: In partnership with the Ancora Foundation, Levi Strauss employees from Singapore who were previously trained in the Project WET curriculum trained employees in Jakarta. The following day, they taught 350 students at a public school in North Jakarta and built a rainwater harvesting facility for students to wash their hands.