May 23, 2016
Wear it with pride.
The Levi's® x Harvey Milk Foundation Pride 2016 Collection is now available, the product of a longstanding relationship with the Harvey Milk Foundation to continue to raise awareness and encourage advocacy for LGBTQ communities around the world.
This marks the third Pride collection honoring the legacy of Harvey Milk, an outspoken, courageous and pioneering individual whose inspiring example will never be forgotten. Elected to the SF Board of Supervisors in 1977, Harvey Milk was one of the first openly gay elected officials in the United States, who was tragically assassinated nearly a year after taking office.
This year's collection marks a physical representation of our belief in equality for all people.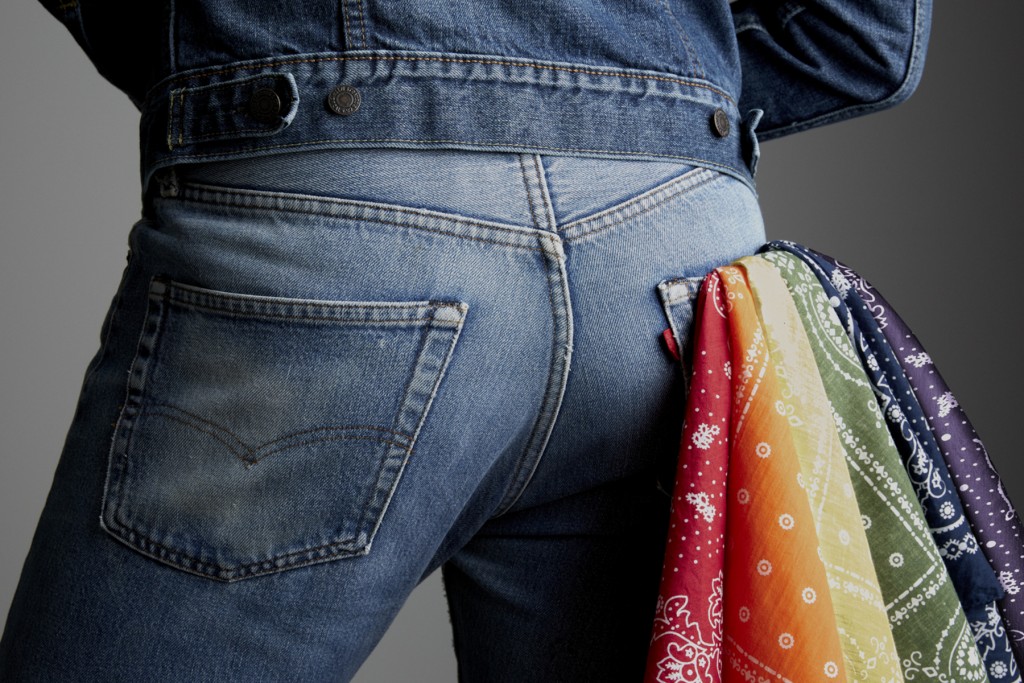 The gender neutral collection includes items such as an exclusive ringer T-shirt and tank top, both with a Harvey Milk bottle graphic and pride timeline, a trucker jacket emblazoned with Harvey Milk's inspiring quote "Hope will never be silent," and stonewashed shorts with rainbow embroidered watch pocket and Harvey Milk patches. A portion of the proceeds from the collection will go towards the Harvey Milk Foundation.


From supporting policies ensuring equality for the LGBTQ community, to the Levi Strauss Foundation's support of LGBTQ advocacy organizations around the world, to employee participation in the annual SF Pride Parade – celebrating LGBTQ rights is a part of our DNA.
"We are inspired by Levi's® global commitment to progress and to meeting the challenges of the 21st century through the celebration of human diversity from the Levi's® board room to Levi's® branded apparel," said Stuart Milk, Founder and President of the Harvey Milk Foundation. "Uncle Harvey was proud to wear his Levi's® for their unmatched fit and finish, and today he would be even prouder to see his name partnered with a true champion of corporate leadership and inclusion."
The Harvey Milk Foundation is a not-for-profit global organization with the goal of empowering organizations to fully realize the power of Harvey Milk's story. Following Milk's dream for a just tomorrow, they envision governments that celebrate the rich and universally empowering diversity of humanity, where all individuals who have been excluded – gay, lesbian, bisexual, transgendered, racial and ethnic minorities, the elderly, the young, the disabled – fully participate in societal rights without exception.
"Harvey was a true leader, whose passion was palpable and has expanded the decades since his untimely assassination," said Grant Barth, chief merchandising officer at Levi Strauss & Co. "He brought not only the LGBTQ community forward, but he fought for the visibility of all minorities."


Stay tuned for updates and exciting activities in the next few months leading up to PRIDE 2016 in June.