May 17, 2016
Student designer Caroline Chun found herself inspired by a simple mistake.
During a train ride one day, she noticed a businessman wearing a shirt he incorrectly buttoned. Instead of calling it out, she started asking herself, "So what?"
Why do mismatched buttons have to be wrong? And so a capsule collection was born.
"So What' means: If I'm wearing this the wrong way, so what? If I can rock it, I can rock it and it doesn't matter what anyone else says," Caroline explained. "I used that as a basis for my collection and I played around with things that are skewed, things that are the way they shouldn't be."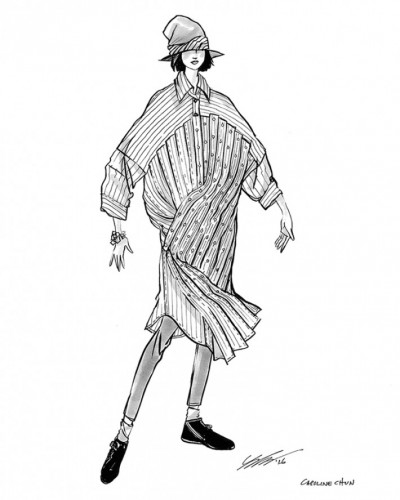 At last Friday's annual California College of the Arts senior fashion show, 12 student designers showcased their final thesis presentations to an audience of judges, peers, friends, family and the local fashion-obsessed. Each student debuted a capsule collection that focused on a unique theme based on real-life inspiration.
But it was Caroline's collection, aptly, titled "So What," that caught the attention of judges from Levi Strauss & Co.
Caroline's final collection featured 13 garments and six total looks that used denim as the base material. Her designs were so standout that judges awarded her the Levi Strauss and Co. Emerging Talent Award for 2016.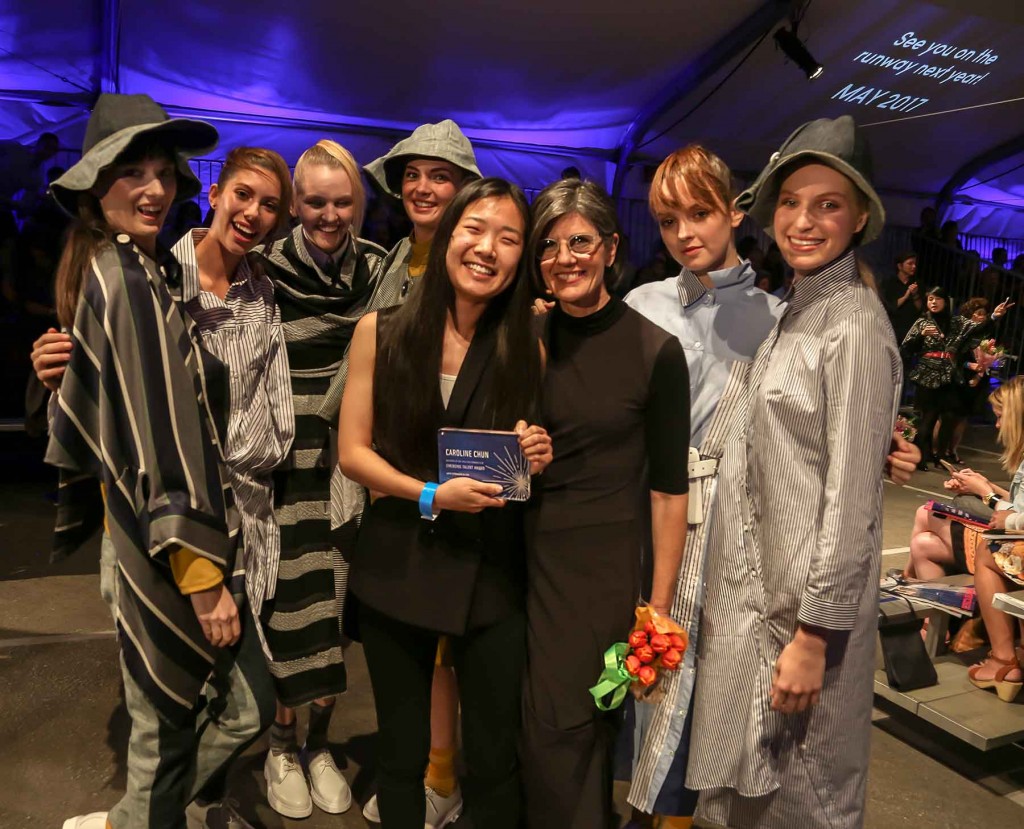 "At first when they revealed my name I was kind of shocked," Caroline admitted. "I didn't know what to say. I'm still trying to grasp that the jury really liked my collection. I did work hard on it. I'd like to think that I did deserve it."
So what's next for the budding designer? "Finding a job," she said with a laugh. "I really had so much fun working with shirts in my collection—working with shirts that worked with denim. So that would be something that I would like to explore more."
One of Caroline's end goals actually hits pretty close to home.
"Levi's® was a target too in where I wanted to work," Caroline explained, mentioning that she had previously worked at a Levi's store over the summer. "I just really like the company and I like the area and the culture behind the company."
And while Caroline can't predict what lies ahead, she's not losing that "so what" approach. "I'm sure it'll be fun wherever I go."