February 26, 2016
Today we mark what would have been Levi Strauss' 187th birthday. At LS&Co. we celebrate his birthday every year by remembering him not only as the founder of our company, but for the values he instilled in this organization from the very beginning.
When Levi immigrated to America from his native Bavaria, he founded a business dedicated to the highest quality products, a strong belief in philanthropy, and the need to support others.
Three years ago we established the Levi Strauss Legacy Grant to give back to an organization with a mission we believe would have been near and dear to our founder. This year we are proud to award the grant to Upwardly Global, an organization that helps college-educated immigrants who are unemployed, or significantly underemployed, make the transition back to work in their intended professions.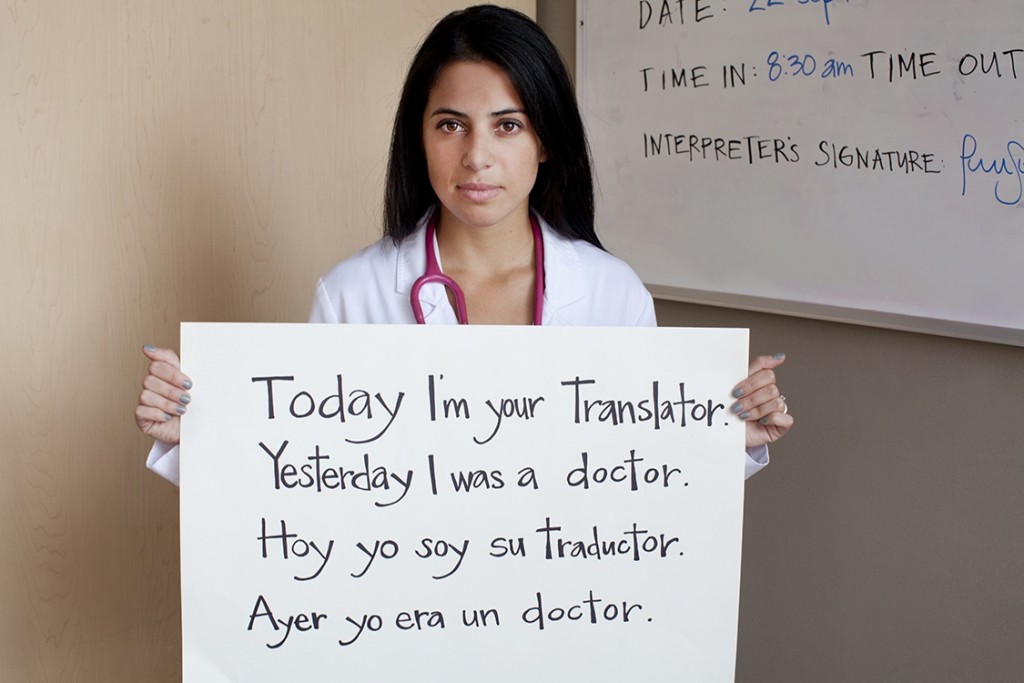 Today there are more than 1.8 million immigrants in the United States, according to Upwardly Global. Like Levi, the individuals served by Upwardly Global are highly skilled, hard-working immigrants who want the opportunity to make a difference in their new communities. They are physicians, engineers, accountants, scientists and other educated professionals who have come to the U.S. for various reasons, but face obstacles in finding work in their professional field. As a result, they become cashiers, cab drivers or nannies – if they can find work at all.
Jane Leu founded Upwardly Global in San Francisco 16 years ago after being introduced to two immigrants working as laborers at a poultry plant. One man had been an engineer in his native country, the other, a trained surgeon. She realized that many of the highly-skilled immigrants and refugees coming to the U.S. were lacking the tools to relaunch their professional careers and were falling through the cracks of our workforce. The organization she started at her kitchen table now serves about 2,000 foreign-educated immigrants and refugees each year, helping them to rebuild their networks and connect with employers who welcome those specialized skills.
"UpGlo," as the organization is known to clients and employers alike, provides training, tools and connections to its clients. More than 30 percent of their clients have master's degrees, and an average of ten years of professional experience. With the support of the organization, these professionals have the opportunity to work in the fields in which they were trained, which enables them to provide for their families and become active contributors to their communities. Employers, in turn, hire great global talent who add to the productivity and diversity of their companies.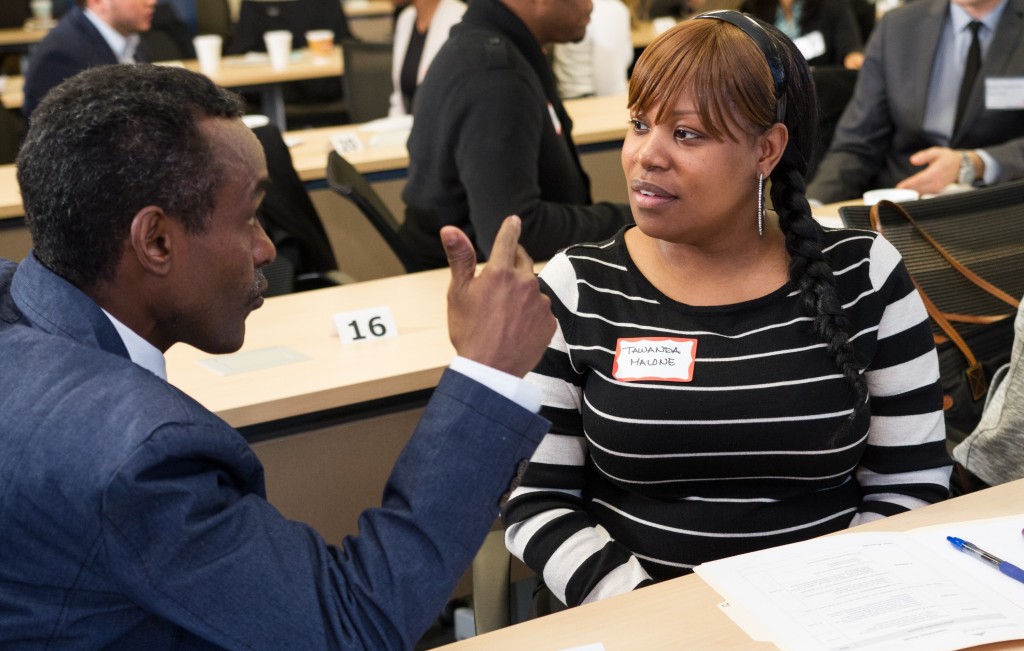 Last May on our company's global day of service, Community Day, we connected a group of their clients with some of our employees who lent their expertise to help clients write resumes and practice interviews. It crystallized just how much under-utilized potential exists in our community. With UpGlo's help, that potential is being unlocked.
Our $25,000 grant is meant to be one more catalyst for the organization's work because someone struggling to find the right job in their new home country may, with the help of Upwardly Global, turn out to be the next entrepreneur with a bold vision for the future of the apparel industry – just like our founder. We hope that by helping to make that possible, this year's grant truly represents Levi's legacy.

Like this story?
Sign up for the Unzipped newsletter to get the best of the Unzipped blog — company news and views, employee profiles, innovation and sustainability stories, behind-the-scenes and Archives highlights — sent straight to your inbox weekly.