January 28, 2016
At Levi Strauss & Co., we aim to make an outsized impact through every action and decision we make. And it's this profits through principles approach to business that fuels our commitment to improving the lives of the people who craft our products.
We want to set a new expectation in the apparel industry. Companies should go beyond complying with basic health, safety, and labor standards and instead go beyond the factory walls to better the lives of workers and their families while benefitting their communities. That's why we launched the LS&Co. Employee Service Corps last year. This immersion program connects LS&Co. employees with the people benefitting from our Worker Well-being initiative at factories around the globe. Our employees engage with the people who manufacture our products and with the surrounding community on a deeper, more personal level.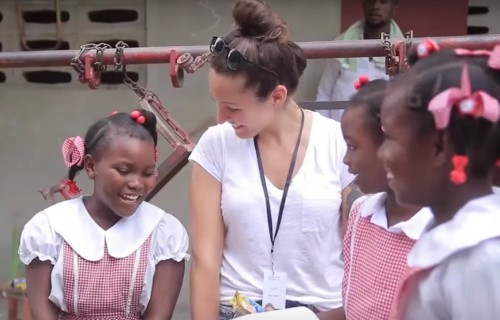 Representing the next generation of sustainable labor practices, the Worker Well-being initiative promotes financial empowerment, health and nutrition education, and gender equality. LS&CO. collaborates with its suppliers and local service providers to implement worker programs in these areas, based on the specific local needs the workers themselves identify in surveys.             
What started as a pilot project funded by the Levi Strauss Foundation, Worker Well-being morphed into a core requirement for doing business with LS&Co. That's right — we expect our strategic vendors to be as committed to worker well-being as we are. This isn't one-off corporate philanthropy. We expect our vendors to own the outcomes of the programs and invest in them because it's smart business. We've discovered that a key to sustainably uplift standards of living for workers requires a commitment from vendors. We've demonstrated that these programs not only benefit workers, but they also benefit the bottom line by reducing turnover, absenteeism, and tardiness while improving quality and productivity.
And together, with our vendors and service providers, we are creating sustainable, impactful programs that are making a real difference in the lives of people around the world. Our goal is that by 2020, 80 percent of our products will be produced by workers participating in Worker Well-being programs.

Last May, five LS&Co. employees took part in the first LS&Co. Service Corps trip to a factory in Ouanaminthe, Haiti.
Service Corps members came from a range of departments within the company. Their days in Haiti were spent immersed in the lives of the factory workers and the local community. Along with our vendor's community partner, Community Empowerment Solutions, they built a Tippy Tap to teach children at a local school about how to properly wash their hands, and cleaned up a local park alongside apparel workers from the factory. They sat in on a HERHealth session about women's health and delivered stuffed animals made by LS&Co. families to children of the factory workforce.
"The trip was intense – both physically and emotionally," said Alexis Bechtol, Community Affairs Manager at LS&Co., who manages the program. "Employees were able to see first-hand the communities where we operate, and experience our values in action through the nonprofits and NGOs that we work with. They came back with a greater understanding of the connection between worker well-being programs and business performance."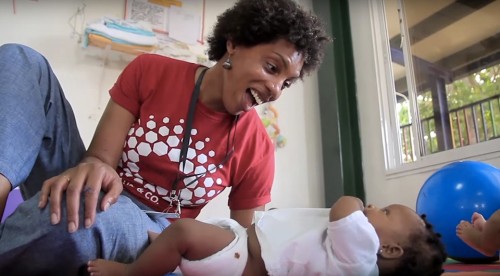 From Haiti trip participant Jamila Hubbard: "Being in Haiti has changed my perception of what it means to 'give back.'"
From Haiti trip participant John Prendergast: "As a decision maker in a multi-billion dollar company, we have a great responsibility to understand the impact of our decisions. The more context we have to make those decisions, the better we can steer the course of the company, in a way that is aligns with our values."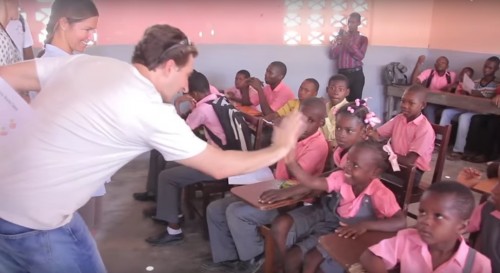 Our next Service Corps trip is slated for Colombo, Sri Lanka in February, and will bring together eight employees from five different countries. As the number of employees who participate in this program grows, the influence and impact that they'll have in their local offices and communities will grow as well.
"At LS&Co., we believe that what's good for people is good for business," said Bechtol, "and Service Corps is an exciting way we are bringing this belief to life."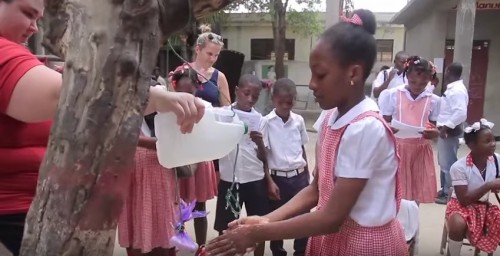 Sign up for the Unzipped newsletter to get the best of the Unzipped blog — company news and views, employee profiles, innovation and sustainability stories, behind-the-scenes and Archives highlights — sent straight to your inbox weekly.