December 18, 2015
The Levi's® brand is known for its quality, craftsmanship, and heritage. Two recently opened Levi's® stores — in the Fashion Show Mall in Las Vegas, and the Williamsburg neighborhood of Brooklyn, New York — reflect this commitment and are the ultimate expression of the Levi's® brand's store design.
Fashion Show Mall Levi's® Store
The Levi's® brand has relocated within the prestigious Fashion Show Mall on the Vegas Strip in Las Vegas. The new 3,000 sq. ft. Levi's® store offers fans a larger, more 'shoppable' space and elevated design details intended to create an inviting and relaxed vibe. The store has a natural look and feel that pays homage to the Levi's® brand's commitment to quality, craftsmanship and heritage.
Williamsburg Levi's® Store
The Levi's® brand also opened a new store in Williamsburg, the heart of Brooklyn's fashion epicenter. The new location is one of Brooklyn's most trafficked shopping neighborhoods and the heart of young creatives.
The 3,000 sq. ft. store reflects the classic, timeless aesthetic the Levi's® brand is known for while paying homage to the brand's commitment to quality, craftsmanship and heritage. The store strives to create a neighborhood vibe embracing local design elements, hiring local employees and streetcasting in Williamsburg for the marketing. It's a space where locals will want to relax, and build a denim community in the process.
The store features a tailor shop, which allows fans to have their favorite denim pieces tailored by a team of specialized craftsmen. Exclusive to a handful of Levi's® stores worldwide, the tailor shop offers custom embroidery, tailoring, hemming and repairs.
Announcing Levi's Authentic Vintage
Both new stores carry a broad assortment of the Levi's® Red Tab Collection: offering the very best in denim for men and women with iconic pieces, authentic original denim, brand new performance benefits and premium fabrics.
To celebrate the new stores, and for the first time ever, the Levi's® brand will carry Levi's® Authentic Vintage, a limited edition collection of refurbished and reconditioned vintage Made in the USA Levi's® garments from the 1960s – 1990s. This completely made-and-tailored-in America program consists of classic American vintage staples such as the iconic Levi's® 501®, 505™, 517™, and Trucker jackets – including select 'Big E' Truckers – so rare they're often considered collectors items.
Step right this way and have a look inside the Williamsburg store: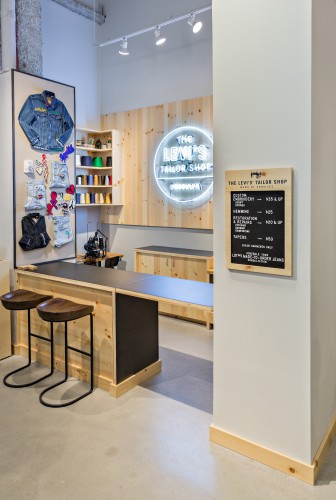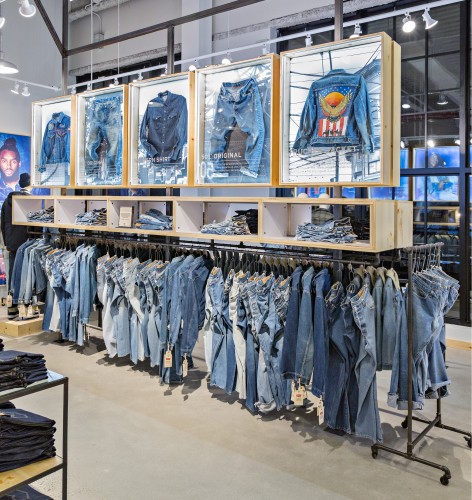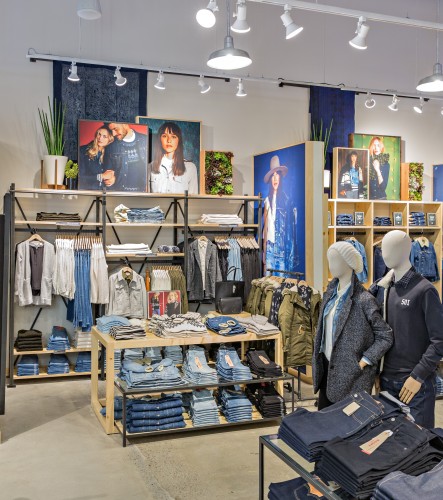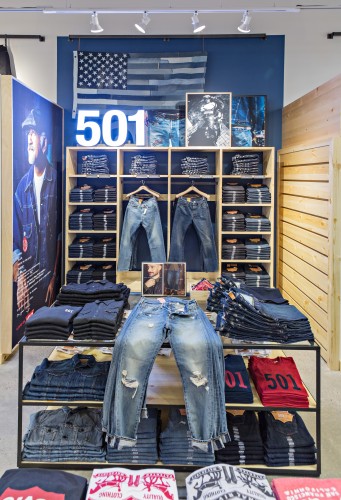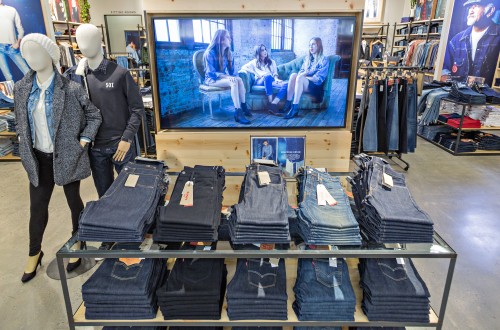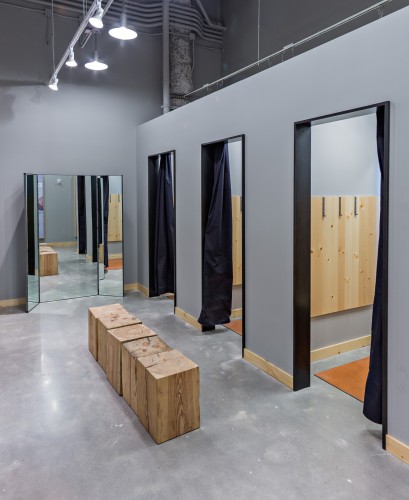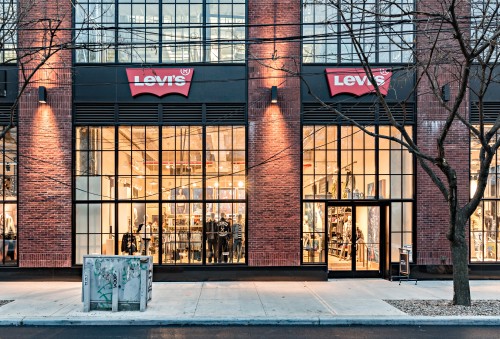 Like this story?
Sign up for the Unzipped newsletter to get the best of the Unzipped blog — company news and views, employee profiles, innovation and sustainability stories, behind-the-scenes and Archives highlights — sent straight to your inbox weekly.