August 25, 2015
The Levi Strauss Museum is located in the house where Levi Strauss was born in Buttenheim/Southern Germany. In its permanent exhibition the biography of Levi Strauss and the success story of jeans are shown. As part of its Art in Buttenheim art series, the museum currently features an exceptional exhibition by San Francisco artist Ben Venom. 
In his pieces, San Francisco artist Ben Venom combines the traditional craft of quilting, usually associated with grandmothers' sewing circle, with extreme elements. Soft textiles meet hard motifs as the pieces contrast the counterculture elements of gangs and metal music with the comforts of domesticity. Hereby, the fringes of society, with their sometimes extreme elements, work their way into everyday culture. The emerging themes resemble those of classical tattoos and biker's vests, and are influenced by the occult, folklore, mythology and gang insignias.
Ben Venom graduated from the San Francisco Art Institute in 2007 with a Master of Fine Arts degree. He is a self-taught quilter who has worn jeans, many of them Levi's® brand, almost always during his adult life.
The artist works with repurposed materials, mostly used jeans and heavy metal shirts, and creates sensational works that are able to operate in three different worlds: fine art, crafting and the counter-culture scene. Many of his works also contain bleached denim, which he bleaches himself before he cuts it up and sews it into his works. His quilts have previously been on  display in Atlanta, New York, Los Angeles, San Francisco, Miami and Portland, as well as England, Ireland, Denmark, Germany and Korea.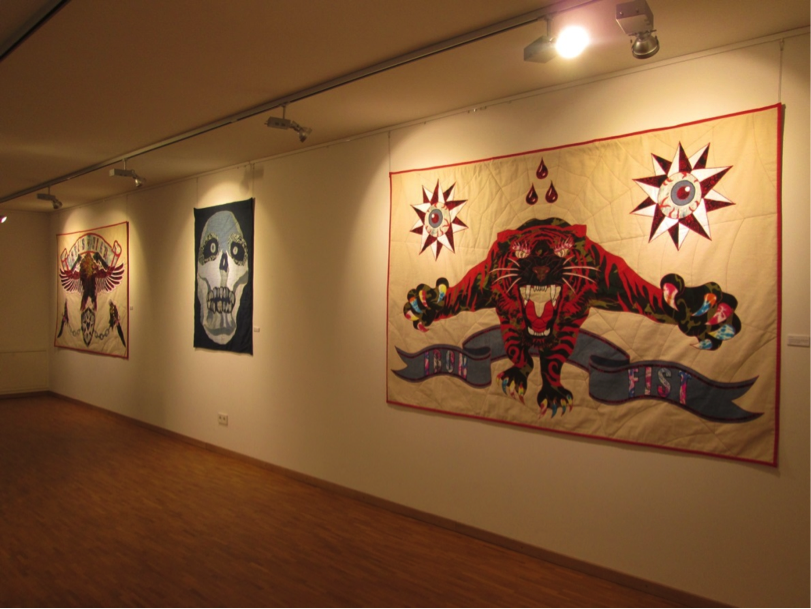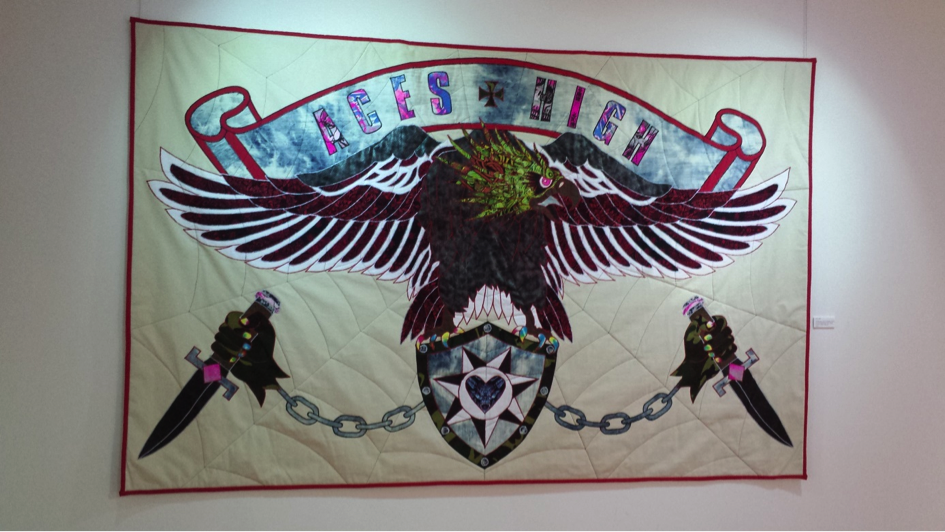 I met Ben Venom during an international symposium in Seoul in the course of the exhibition "Denim" by the National Folk Museum of Korea. I'm very glad that it was possible to show the exhibition in Buttenheim before many of the pieces go on to Tokyo for another exhibition in October.
The exhibition "Piece of Mind" with some of Ben Venoms finest works is still on display at the Levi Strauss Museum Buttenheim until September 13th.
ABOUT THE AUTHOR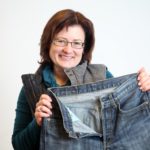 Dr. Tanja Roppelt has served as director of the Levi Strauss Museum Buttenheim, the birthplace of Levi Strauss, since September 2000. As the museum's only full-time employee, Dr. Roppelt is responsible for all museum affairs, including fundraising, research, exhibitions, events and public relations.