August 11, 2015
Q&A with Tracy Zhu, Environment Fellow, The San Francisco Foundation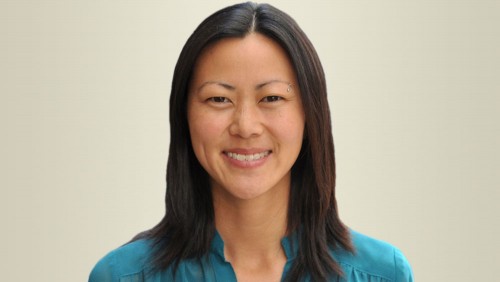 Tracy Zhu bikes with purpose. Since 2010, she has led "Bike Toxic Tours" around the Bayview-Hunter's Point neighborhood of San Francisco, where she grew up. On the tours, Tracy shows participants examples of past and present environmental challenges, as well as solutions, in the historically marginalized community.
When she was seven years old, Tracy and her family moved from San Francisco's greater Chinatown neighborhood to the city's Bayview neighborhood — the city's warehouse district encompassing truck depots and other industrial spaces. For Tracy, the move meant less access to nature, as the neighborhood was far from the outdoor spaces she was accustomed to hanging out.
Fast forwarding a few years, Tracy attended Mount Holyoke College in western Massachusetts, where she became interested in how urban environments — and things like freeways and factory pollution — influence health issues. As a student, Tracy worked with the local community of Holyoke around these issues. But it wasn't until she returned to San Francisco after college that she realized that similar conditions applied to her own neighborhood.
Since then Tracy has been a fervent advocate for her community and city. She's worked in numerous capacities to improve environmental conditions and to raise awareness about the connection between environmental justice and issues of race, class, immigrant rights and other social justice issues.
We caught up with Tracy, who is currently an Environment Fellow at The San Francisco Foundation, to learn more about her bike tours and her views on the future of the environmental justice movement.
Where did you get the idea for "Bike Toxic Tours"?
"Toxic tours" were an existing strategy used by environmental justice advocates; having people physically engage with past and present sites of pollution and encounter environmental problems first-hand. I'd heard of bus tours or walking tours before, but never biking, and well, I just really like biking and thought it would be a great way to show people Bayview. You have a different experience on a bike – you can feel unrepaired potholes on the streets much more acutely. You can smell odors from the nearby sewage plant. And of course, biking is an environmentally-friendly people-powered mode of transportation.
What are some of the stops on the tour?
I like to show both positive and negative aspects, and connect with the history and culture of the community. We bike along the truck routes to see the industrial warehouses that are located right next to residential homes. We bike by the Southeast Treatment Plant, which treats eighty percent of the city's sewage, and is a good opportunity to point out that while the whole city benefits from the city's sewage treatment system, this neighborhood disproportionately feels its negative impacts. A favorite stop is the EcoCenter at Heron's Head Park, the city's first off-the-grid building with an onsite wastewater treatment system.
What do you want people to take away from their experience on the tour?
The goal of the bike tours is really to highlight historical environmental injustices—generations of wrongdoing in the community. New immigrants and low-income communities of color are more likely to live in areas where industry and residences collide, where they have to deal with air, odor and noise pollution, and I want people to better understand this connection. By doing tours, I want to get people to think more about how industry and development shape neighborhoods, and highlight the resilient histories of Chinese Americans and African Americans here.
What was it like realizing that issues you had been studying at college were so relevant to the neighborhood where you grew up?
When I came back to San Francisco after college, I was able to look at the city with fresh eyes and new skills. Within two weeks of working at my new job, the power plant in my neighborhood that was located right across from public housing was shut down. The community had advocated for its closure, and it was amazing to witness this success story. There is so much history, depth and expertise to the environmental work being done here, and I realized I was standing on the shoulders of many others who made this happen. I felt an enormous responsibility to move this forward.
What does the future of the environmental justice movement look like?
I think the next evolution of the environmental justice movement will tackle climate change as one of the biggest challenges of our time. In addition to speaking out against what we don't want, like power plants and pollution, we are building the kind of world we want to live in. The past should always inform the types of solutions we pursue, and the bike tours are just one of way of showing that.
This is part of an ongoing series designed to feature people who are changing the world. Our Modern Day Pioneers are impacting everything from culture to social issues to the environment, and they're challenging the status quo in a unique way. We hope these stories will inspire and empower you to live your life to its fullest in Levi's®. 
Want more stories like this? Sign up for our weekly Unzipped email or view more stories from our Modern Day Pioneers series.
Feature photo credit: Amy Huang