June 15, 2015
In 12,500 hours you could fly around the world 312 times, drive from San Francisco to New York and back 145 times, or work a full-time job for more than two years. Another option would be to invite all Levi Strauss & Co. employees to volunteer for a global day of service. We went with that.
This year marked the 15th anniversary of Community Day, and more than 4,000 of us pitched in to complete 230 volunteer projects in 119 cities around the globe. That's a whole lot of giving back.
One of the great things about Community Day is the diversity of causes we support, so you'll also see projects with our longtime nonprofit partners dedicated to the communities where we work and live. Volunteers created more sustainable parks and schools, served meals, sorted clothing donations and much more.
Because water is a pressing global issue, and such an important part of our business — it was a particular focus of many projects this year. Employees educated students about conservation, cleaned up beaches and waterways, and even built an urban forest that recycles water!
Community Day wouldn't have been such a great success without all of our Community Ambassadors — a big thank you goes out to them for helping make the day a great success!
Following are a few highlights from Community Day projects around the world. Also, check out this video from our partner HandsOn Bay Area to see our employees hard at work volunteering in San Francisco:
In Singapore, employees spent their day cleaning the waterways of Singapore by kayak, foot and boat, collecting nearly 80 pounds of trash from the Kallang River. Another group of employees refurbished the homes of senior citizens and taught them about water conservation as part of our Project WET Water Ambassador program. This educational curriculum created in partnership with Project WET, kicked off a three-year commitment to raising water awareness in Singapore, earning LS&Co. the title of "Friend of Water" by Singapore's Public Utilities Board.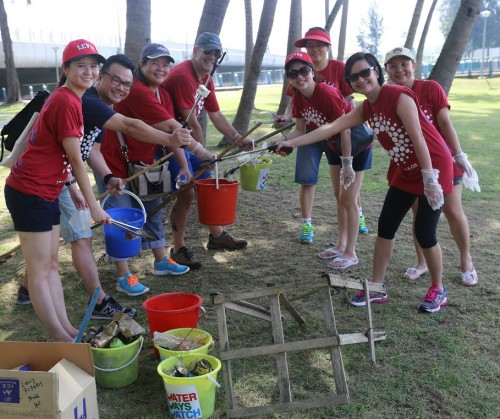 In Brussels, Belgium, the Prevention SIDA team made 47,000 HIV/AIDS education kits that will be distributed across Belgium.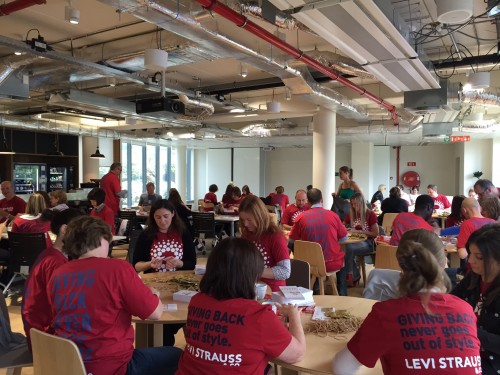 In Spain, the Levi's® retail team supported Miaportacion.org's Wink Day for the third year in a row, asking shoppers to share a picture of someone winking on social media. Those pictures translated into over 12 different initiatives to help underserved kids, from dental treatment to assistance with a school trip.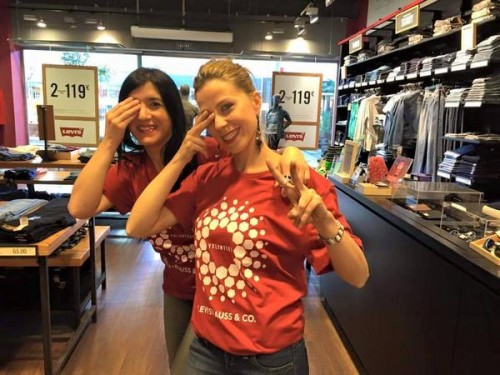 In Bangladesh, the team visited Boshila High School, where they hosted a competition encouraging students to tell stories about how water is a part of their daily lives. They also took students on a boat tour of the Buriganga River to gain first hand knowledge about their local water source.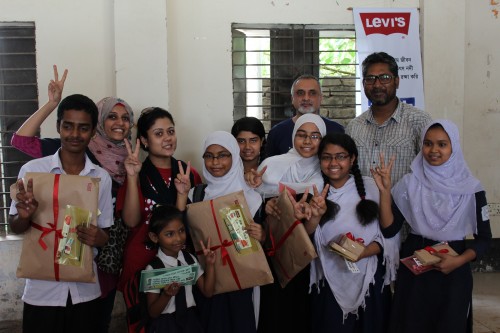 In Cape Town, South Africa, employees participated in a beach cleanup and educated locals about water conservation.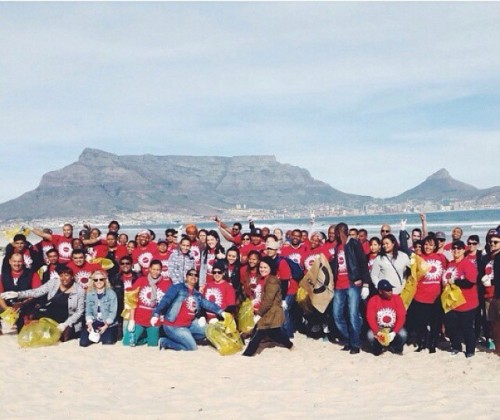 In the Philippines, volunteers painted classrooms and donated school supplies at Macabud National High School.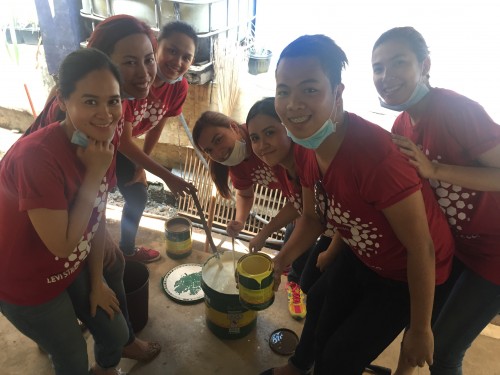 In Sao Paulo, Brazil, employees created a wall art installation out of jeans – adding vibrancy and color to the local community.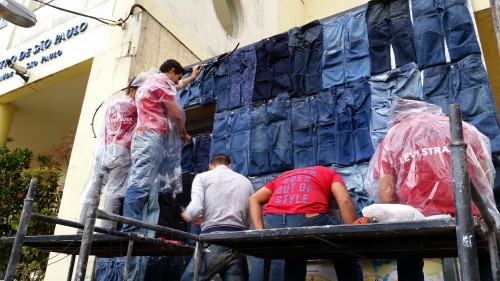 In Westlake, Texas, a team went to the Keller Community Storehouse to help stock the pantry, sort through a mountain of clothing donations and organizethe overall donation area.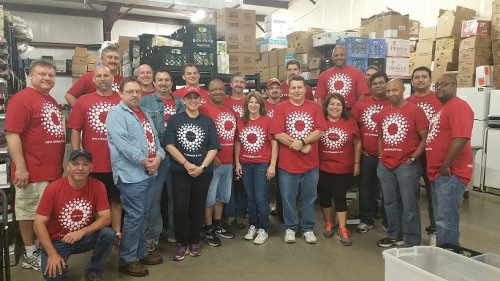 In Atlanta, Georgia, volunteers worked with Chattahoochee Riverkeeper to collect water samples in local waterways that were then tested in their laboratory.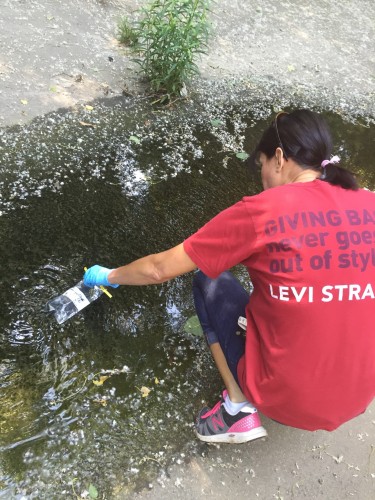 In Hebron, Kentucky, employees spent an afternoon digging, mulching and installing playground equipment in Goebel Park.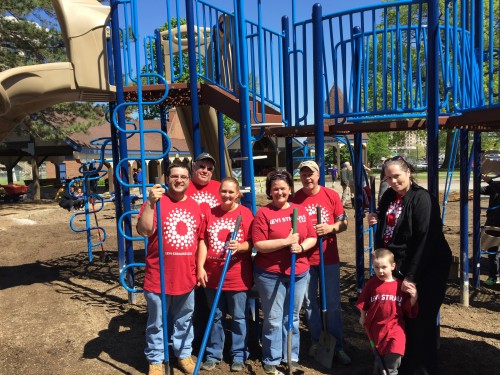 Like this post?
Sign up for the Unzipped newsletter to get the best of the Unzipped blog — company news and views, employee profiles, innovation and sustainability stories, behind-the-scenes and Archives highlights — sent straight to your inbox weekly.