February 4, 2015
Great designers must achieve a certain balance. How do you stay true to a brand's identity—in particular, a brand with as much history as Levi's—while still evolving to keep in line with the zeitgeist of today? How do you measure your own preference and style against what your customers want? For Chief Product Officer Karyn Hillman, the conception and creation of the just-launched Levi's 501® CT,( CT standing for customized and tapered), was a breakthrough in which the stars in the indigo sky aligned on all fronts.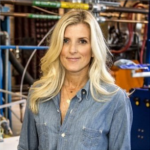 Hillman has been living in her Levi's since her high school days, when—in true 80s form—she first shrunk each pair in the bathtub and then would peg and cuff the bottom for the perfect fit. . While enrolled as a student at UC Berkeley, Hillman shopped for vintage Levi's styles and brought her blue jeans to a trusty tailor on Telegraph Avenue to have them altered to her liking: square on the top and tapered at the bottom. Revamped versions of the classic style, paired with a simple pocket tee, have been Hillman's go-to uniform for decades.
When Hillman began her tenure at Levi's in August 2013, she learned that Jonathan Cheung, SVP of Levi's Global Design, was also a big fan of personally tapering his 501s. The finding sparked the idea that they might not be the only two jean-enthusiasts making this adjustment. With a little research, they found out that tapering was second only to hemming as the most requested denim alteration.
It turned out that customers far and wide were taking classic 501s— the same one's worn by miners and workers over a century ago—and tapering them to align more with today's trending slim-leg styles. Hillman's personal tailoring approach was mirrored in what the market was after, and thus, the 501 CT was officially set into motion.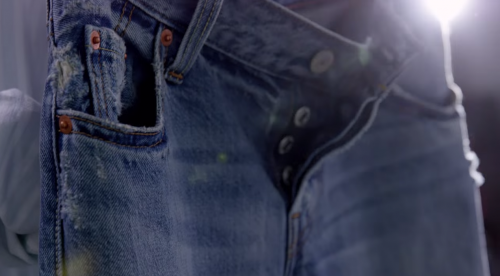 Wear the 501CT undersized and slimmer through the legs for a sexier fit or relaxed and borrowed-from-him depending on your style. The latter—paired with boots or killer heels—is Hillman's preferred look.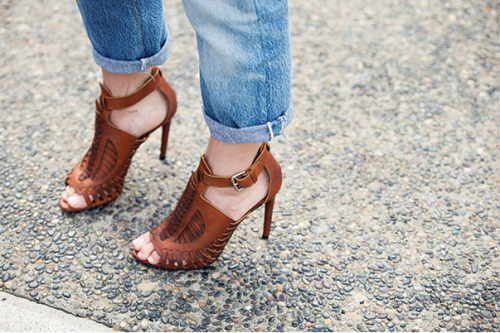 No matter which way you choose to wear your 501 CTs, know that your jeans are the results of a marriage between a tried-and-true classic and a modern twist. The denim redux was created in the sweet spot that honors the stories of the past while responding to customer's tastes in the present. That, says Hillman, is "where the magic is."
To see how these eight musicians style their own Levi's check out this video and follow #LiveInLevis.