May 3, 2012
I'm proud to say that, today, I'll be one of thousands of my colleagues around the world volunteering in their communities.
This is Community Day at Levi Strauss & Co.
My colleagues and I will take the day off from our regular jobs to serve local nonprofits at 168 projects in 71 locations.
I'll be the employee ambassador at Crissy Field, a beautiful bay-front location that has, in just a few years, been transformed from a dump to one of the most iconic spots in a city that has no shortage of iconic spots. We'll be doing habitat restoration, landscaping and trail maintenance. In other words, weeding, weeding and more weeding.
I also get to shout at 150 people at a time, and that can be quite empowering.
My company's commitment to giving back in the communities where we work and live is evidence of a principled approach to business. It's something that my colleagues and I can be proud of.
Like everyone I know, I'm a busy person, but volunteering is something I try to do regularly. At work, I'm an emergency responder, always anticipating that next earthquake. I also help manage the bike room, where cycling commuters leave their bikes during the day. Outside of work, organizations like Hands On Bay Area make it easier to volunteer for just for a few hours when I can eke out the time.  So I don't have to wait for Community Day to "get out there."
And I love to visit places where we've volunteered in the past. There's a certain pride of stewardship.
Just a couple weeks ago my three-year old was having a fantastic time scrambling around paths at Point Lobos, on San Francisco's Pacific Coat — on the very same paths we had helped repair on a previous Community Day.
It was a beautiful day, Gray whale calves were breaching just offshore, and I could look at my son and know that I was helping pass down something to him that was very special.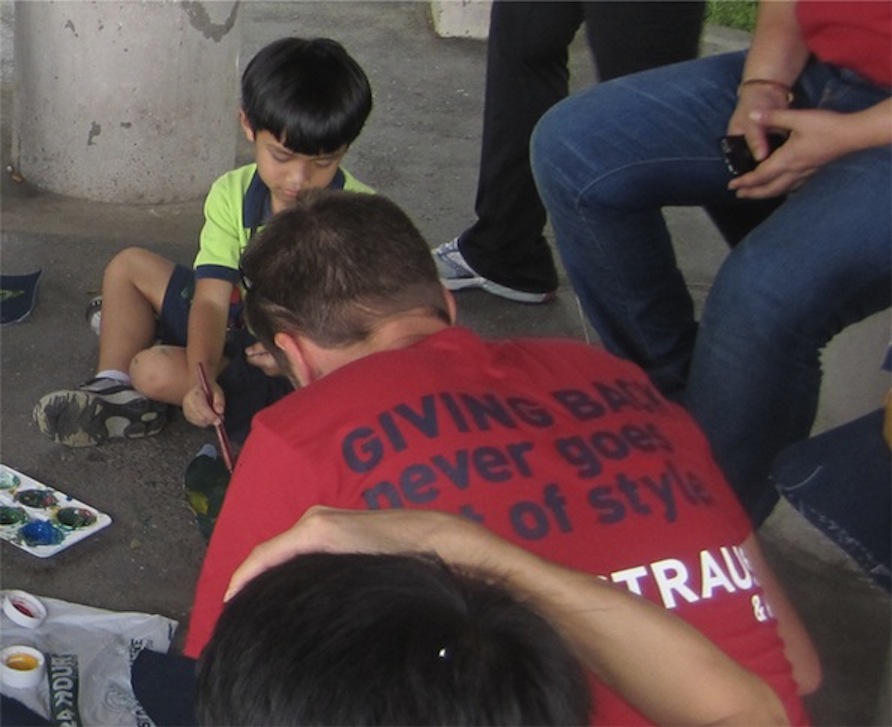 Editor's note: The images here of LS&Co. employees volunteering today come from Singapore (top image and first four in this section), followed by one each from Brussels, Merone (Italy), Northampton (UK) and Prague.