June 1, 2023
This May, employees across Levi Strauss & Co. came together to recognize Asian American and Pacific Islander (AAPI) Heritage Month, a celebration of Asians and Pacific Islanders and their unique contributions and experiences in the U.S. During the month, we sat down with members of the Uplift employee resource group (ERG) to learn about their upbringing and family celebrations, as well as get their advice on how others can grow their careers at LS&Co.
Read on to see what they shared.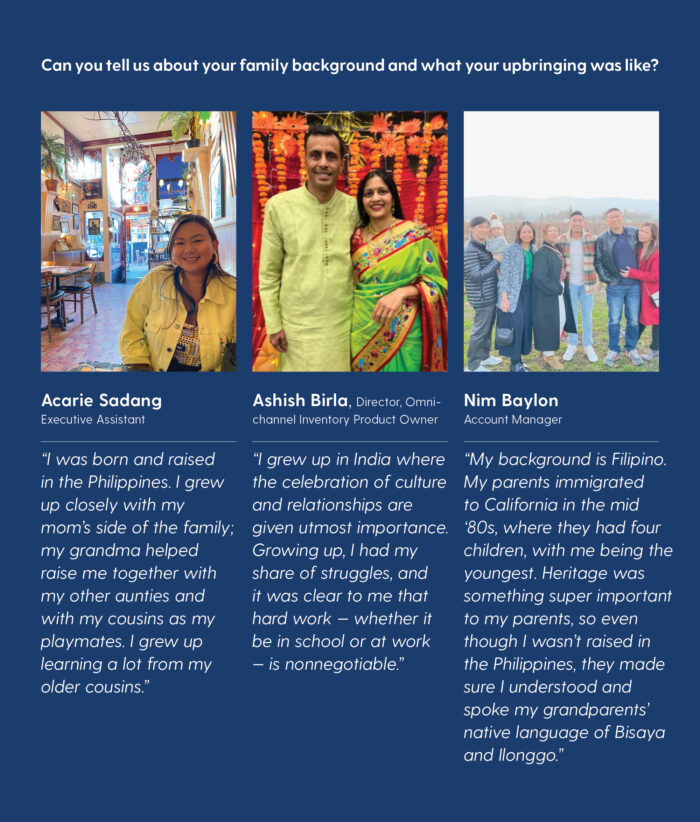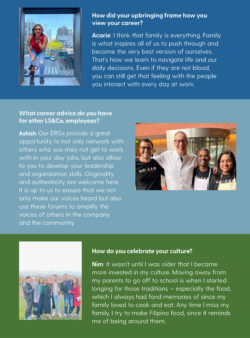 Supporting the AAPI Community Year-round
Here at LS&Co. we have a long history of standing up for marginalized groups in the communities in which we serve, including our AAPI community. Recently, the Levi Strauss Foundation made new grants supporting the AAPI community to the AAPI Civic Engagement Fund, an organization working to strengthen democracy in the U.S. by building the political power of AAPI communities, and the Arizona Asian American Native Hawaiian and Pacific Islander for Equity Coalition, an organization striving for equity and justice by building power through community-directed organizing, increasing civic engagement and empowering young leaders.
The Levi Strauss Foundation has also supported Stop AAPI Hate through Chinese for Affirmative Action, giving a total of $250,000 since 2020, and in 2021 LS&Co. and the Levi Strauss Foundation together signed on to the AAPI Giving Challenge, in which we committed to provide at least $100,000 to the AAPI community through 2025.