December 12, 2022
Not feeling particularly cheerful this time of year? It's, ok. You are not alone. We know the holidays can feel stressful and chaotic, but by staying mindful you'll be able to prioritize your mental and physical well-being to ensure you remain at your best.
Read on to hear from members from our Unwind (Wellness) Employee Resource Group  on ways you can find balance this holiday season.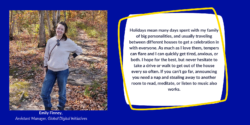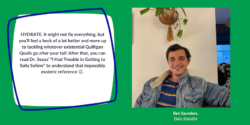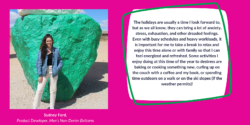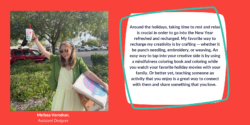 Our commitment to employee health and wellbeing
At LS&Co., the health and well-being of our employees is a top priority for us. So, whatever their stage in life, we help them live it to the fullest — by offering competitive health and wellness benefits that help them take care of themselves, their loved ones and their futures.
Our Unwind ERG looks to provide a safe space for LS&Co. employees to come together to learn how we can all take better care of our mental and emotional health. The ERG gives employees opportunities to learn about better ways to deal with life stressors, provides a community where it's safe to talk about mental health struggles, highlights LS&Co. benefits aimed at improving mental health and fights the stigma of finding help for mental health issues.