October 24, 2022
At Levi Strauss & Co., our Employee Resource Groups (ERGs) are on the front line of social justice and serve as powerful advocates in the pursuit of change and understanding both within our organization and in the communities where we operate, live and serve.
Each year, ERG members across the globe come together with their shared perspectives, passions and interests to create lasting social impact through different community volunteering and giving-back initiatives.
Here's a look at how our global ERGs have been giving back this year.
Our ERGs in Action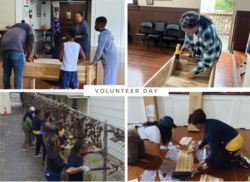 Project Onyx, our Black U.S. ERG, has partnered with SOL, our Latinx/Hispanic ERG, to sponsor and coordinate service initiatives for children and families experiencing homelessness in the Dallas, Texas, area through the nonprofit Vogel Alcove. This holiday season, members of the ERGs will join the Vogel leadership team for a luncheon and "Spirit of Giving" donation award.
Project Onyx has also recently launched a partnership with the St. Leo The Great School in Oakland, California. Through this partnership, the ERG hopes to impact sustainability efforts in the community by helping to educate Black children. They are working with the school's administration team to define volunteer opportunities and events for LS&Co. employees and hoping to get additional grants for the institution.
On the other side of the world, our AMAzing Rivet — Asia, Middle East and Africa Women's ERG, has been focused on education for children and extended friends of LS&Co. around gender stereotypes, menstruation and its impact on women, and access to sanitary products. The team recently partnered with Minister of Menstruation and facilitated a Dare to Dream week that inspired young people to pursue their dreams in jobs and occupations that are perceived as being dominated by a particular gender.
Our Rivet Women's ERG chapter in Europe partnered with the Miscarriage Association to Raise Awareness and promote good practices in medical care this year. They'll also participate in the We Walk La Hulpe event next month, with all proceeds raised going to the SMART Fund. Across the Atlantic, our Rivet ERG's U.S. chapter has a strong relationship with the Homeless Prenatal Program, regularly volunteering to help sort food for families alongside other projects.
Unwind, our Mental Wellness ERG, has been partnering with Kidango, a nonprofit on a mission to ensure that every child reaches their full potential by providing high-quality early learning services to those who need it most. The ERG hosted speakers from Kidango at our home office in San Francisco, who spoke about their roles as behavioral health specialists and early childhood mental health consultants.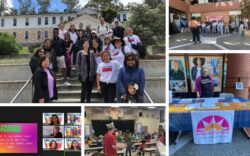 Working to represent families' needs and perspectives, our C.A.R.E. ERG (Connection, FAmily, SuppoRt, VillagE) joined our Henderson Distribution Center Community Involvement Team to volunteer with Chefs for Kids earlier this year, where they served breakfast and donated school supplies to the Robert Taylor Elementary School.
C.A.R.E also joined our A.B.L.E (Adopting Beyond Limits and Expectations) and Unwind ERGs for a volunteer event with Kidango earlier this year, where they put together therapeutic backpacks and wrote inspirational letters for their students.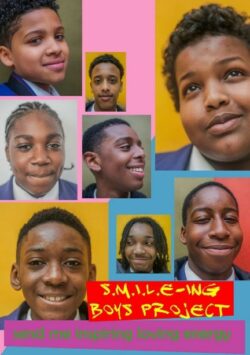 During this year's Hispanic Heritage Month, our SOL ERG partnered with Somos Familia (Oakland) to further educate the Latinx/Hispanic community on how to be stronger allies to their queer loved ones, especially youth. They've also partnered with the Larkin St. Youth Services (San Francisco), which received a $5,000 donation on behalf of the Hispanic Heritage Month Somos Dockers® campaign in partnership with the ERG. In addition to the donation, ERG members will work with the Larkin team to help children set up their Day of the Dead alters later this month and sponsor the Danza Azteca (Aztec Dancers) to perform the ceremony and traditional blessing for their space in remembrance of the departed.
SAWUBONA, our Black and African ERG in Europe, has partnered with Sport et Humanitaire sans Frontières to empower kids in Africa through sport. The inaugural project, which focuses on teen pregnancy awareness and drug prevention, will include educational workshops and basketball camps for boys and girls between the ages of 8 and 16 in Man, Ivory Coast.
To celebrate U.K. Black History Month this year, the ERG also partnered with Kay Rufai, an internationally acclaimed artist, to talk to employees about the S.M.I.L.E-ing Boys Project – a unique mental well-being project for Black boys in London.
And our Uplift (Asian) ERG has continued its long-standing partnership with the Advancing Justice Asian Law Caucus (AJALC). They've hosted several Bystander Intervention training sessions for our global LS&Co. community as well as a panel discussion with AJALC addressing the rise in anti-Asian racism in the wake of COVID-19. They regularly volunteer with the group and have raised awareness to the cause by including their community partners in our brand campaigns and through brand donations.