August 31, 2022
LS&Co. is proud to join the United Nations in recognizing and celebrating the second annual International Day for People of African Descent, which promotes the extraordinary contributions of the African diaspora around the world and aims to eliminate the profound injustices and systemic discrimination people of African descent continue to face in our society.  
To honor this important milestone, Sawubona and Project Onyx, LS&Co.'s Black and African Employee Resource Groups (ERGs), have partnered on a multifaceted program for our employees that centers around development, justice and recognition.  
As we move through the day, the ERGs hope to:  
Raise awareness and understanding about the International Day for People of African Descent, why it's a key heritage moment for LS&Co. and the value of the heritage of the African diaspora.  
Celebrate the extraordinary cultural richness and diversity of the African diaspora and the vast contributions members of the community have made to every field — including culture, art, the sciences and much more — as well as honor heroes that came before us and stood for freedom, dignity and equality.  
Engage by creating a safe space for discussion around the world on how we can all be stronger allies at LS&Co. while mobilizing for more social justice, and what we can do concretely (individually and collectively) to support and empower people of African descent and people of color in our workplace.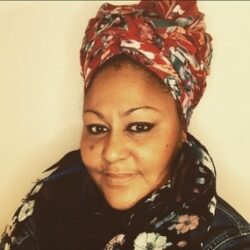 "The International Day for People of African Descent is a celebration of who we are and the heritage we come from. It's a celebration of culture, love and togetherness," said Dominique Bergiers, Co-Chair, Sawubona, "By recognizing the incredible richness and collective power of the global African diaspora and those who came before us, we inspire communities and future generations to take up space and feel that they truly belong."   
Our Commitment to Racial Equity  
The global, social and political landscapes around us are continuously evolving — as is the global talent and consumer landscape — which is why we must continually advance our Diversity, Equity & Inclusion and Talent Management strategies, initiatives and commitments at LS&Co. We'll have more to share on our continued progress against these commitments in early 2023.  
We've made true on our promise of increased support of racial equity and nonprofit organizations led by Black, Indigenous and People of Color (BIPOC). In 2021, our company grants reflected this: 51% of the organizations we supported were BIPOC-led and 53% of the company's giving advanced racial equity goals. In addition, the Levi Strauss Foundation contributed $2,861,000 toward addressing racial justice in FY21 across their social justice, HIV/AIDS and COVID-19 portfolios. 
Our commitment to racial equity does not stop here, and we'll continue to pave the way for a more equitable and just world.