September 30, 2021
The bulk of Phil Zabriskie's career has been using the craft of writing to tell powerful stories. He did it as a foreign correspondent working across Asia and the Middle East, including frequent trips to Iraq and Afghanistan; as the author of a study of how combat experience weighed on soldiers and Marines when they got home; as the editorial director for the U.S. office of Doctors Without Borders; and now, as the director of impact and global reputation at Levi Strauss & Co.
It's that knack for compelling narratives that recently landed him a prestigious Aspen First Movers Fellowship. As an Aspen First Movers Fellow, he'll be exploring what corporations need to do to speak credibly about social issues and what using the language of sustainability and social justice then obligates them to do in their operations.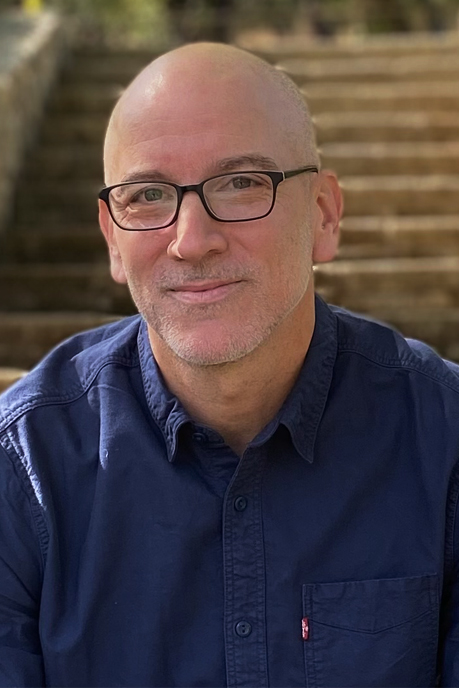 "This company has an uncommon willingness to address tough topics, and it's a source of pride for many people here," Phil said. "What is said and how it is said really matters – to employees and consumers as well. At a time when more and more companies are talking about sustainability, social justice, and how they are living their values, it seemed worth looking at what constitutes legitimate communications and action on those fronts."
The fellowship brings together a group of "corporate social intrapreneurs" focused on producing business value alongside social and environmental change. Founded in 2009, First Movers is designed around four core themes: innovation, leadership, reflection and community. The program strengthens the capacity of Fellows to lead change within their company and industry – which collectively, over time, will redefine how business is done and how success is measured.  Other companies represented in this class include Starbucks, Nike, BlackRock, IDEO, and Facebook, LS&Co. employees who were awarded the fellowship in the past include Linda Gallegos, senior designer; Anna Walker, vice president, public affairs; Bart Sights, vice president of technical innovation at our Eureka Innovation Lab; and Paul Dillinger, vice president, global product innovation.
Phil said that LS&Co.'s long history of taking stands on hot-button issues gives him a head start on his project. He referenced how LS&Co. desegregated its factories a decade before other companies, was an early supporter of same-sex marriage, and funded efforts toward gun violence prevention. More recently, the company has addressed voting rights, structural racism and policies such as paid family leave.
"You have a particularly American company that is willing to come out on issues that are often divisive, to say the least," Phil said. "That's no small thing."
While it's easy for companies to make promises, Phil said what's crucial is to back them up. Many of the most pressing issues, ranging from climate change to racial justice, will require longstanding commitments.
One such example of a campaign that combined precise language with a sustainable vision is LS&Co.'s "Buy Better, Wear Longer" campaign, which urges consumers to become aware of the environmental implications of throwing clothes away, encouraging them to be more intentional about their apparel purchases. But it was also presented as a challenge to the company itself, to address its consumption of natural resources and to continue finding ways to be better stewards of those resources.
Phil also pointed to LS&Co.'s recently released sustainability report, which showcased the company's commitment across three primary pillars – climate, consumption, and community – as another example of a narrative that was "pointed, precise and ambitious" but connected to real action.
He said that what motivates him to focus on the nexus between language and advocacy is a career of observing the raw power of words.
"If we can get the language right and really harness the power of the words and the size our platform, then there is a ton of potential," he said.