August 26, 2021
'Then to Now' highlights the different career paths our employees have taken to get to where they are today here at Levi Strauss & Co. In this edition, Dominique Durward, Jacquelynn Lethridge, Sydney Ford and Valerie Van Namen share their career journeys so far and their recent career development experiences at LS&Co., plus a little advice to others looking to grow professionally.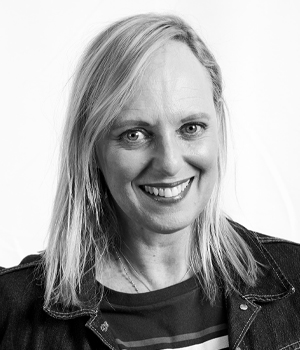 Dominique Durward — From Executive Assistant to Retail Training Manager
The most rewarding part of her job: Coaching.
"I get to coach retail leaders and stylists to live their purpose."
How she got to where she is today: Lateral leadership.
"It's not always about seeking promotions. Prior to joining LS&Co. I was an HR leader and through retrenchment took a job at the company as an executive assistant. What has worked for me was to be clear about my life's aspiration to work with people and proactively influence others to be involved in projects that give joy and are worth more than merely seeking a promotion to grow in your career." 
Her advice for others: Trust your inner knowing.
"It's available to all of us. Seek opportunities that help steer your path to living your purpose."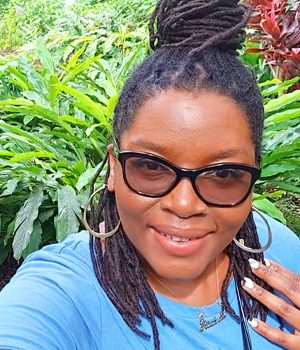 Jacquelynn Lethridge — From HR Contractor to Merch & Design Operations Manager
The most fulfilling part of her role: Finally working in her field of study. 
"I have a Fashion Degree from the Academy of Art University. It's rewarding to look back at my career pivots, seeing and using what I've learned from each role to where I am now. Working in Operations affords me the opportunity to still use my logistical brain while seeing the beauty the creative teams come up with. It's amazing."
How she got where she is today: Learning in unexpected ways.
"I graduated college right at the height of the 2008 recession, so a career 'choice' wasn't an option. I had to take what I could get. But those office management, procurement, administration roles truly helped me gain structure, improve my habits and my ability to look at the 'big picture.'"
Her advice for others: Go for it.
"I mean, if nothing else, 2020 has taught us that life is precious and very short. Why not give your dreams a try!"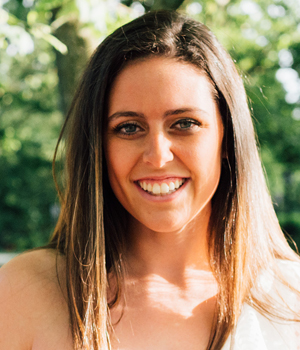 Sydney Ford — From College Grad to Development Assistant
The most fulfilling part of her role: Her team.
"They welcomed me with open arms as my first out-of-college job and teach me something new every day." 
The best career advice she's received: Never stop learning and growing.
"This year I pushed myself to take a lead on a couple of team projects, worked on my own personal career development and asked about everything I could that my role is involved in so I could learn as much as I could. Taking those steps can create a feeling that you are contributing more to your work and your colleagues' work."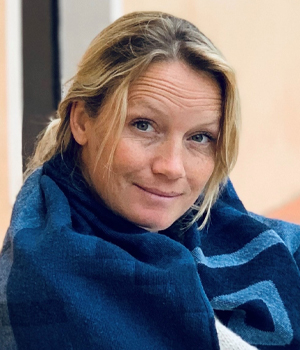 Valerie Van Namen — From Global Merchant to Director of Product Development
The most fulfilling part of her role: Getting to work with a diverse group of people.
"At university, I followed a course of multicultural business communication. However, nothing beats what you learn on the job. I work with a team based in Hong Kong, China, the U.S. and Italy, and I appreciate sharing thoughts with them on cultural differences, communication styles, beliefs and customs. I love that I keep learning every day."
How she got to where she is today: Not being afraid of controversial decisions. 
"I made the controversial decision to move back to Europe with my husband and two kids during COVID-19. It was a huge leap, but I knew I didn't want to leave this great company, so I've done everything in my power to stay connected. I now work closer to family, with a larger support system, and I still continue to work for the company I love. The new remote working structure truly is the future, and we prove it."
Her advice to others: Build a network of people who believe in you.
"Have at least one mentor and one sponsor. Also, make sure you ask for feedback — and give feedback to other people to help them grow. And finally, dare to take a jump: if you believe you can do it, say it!"