August 28, 2019
In honor of World Water Week, we are taking deeper dives into our various water-related initiatives and programs.
Levi Strauss & Co. is taking a more targeted approach to water management, recognizing that certain parts of the world – and our supply chain – require greater action than others.
Working to fortify the health of watersheds in places we operate is part of our broader water strategy. As part of that strategy, LS&Co. has pledged to reduce water use for manufacturing in areas of high water stress by 50 percent by 2025 – the first step to ensuring we use only as much of the resource as can replenish naturally.
That's why we're partnering with World Wildlife Fund, Earth Genome and Arizona State University (ASU) to identify and diagnose sources of water stress in the Ravi River basin, surrounding Lahore, Pakistan. Using a mapping tool developed by Earth Genome and ASU, local stakeholders can leverage findings on water levels, supply and demand, and forecasted stress to bring the basin back into balance.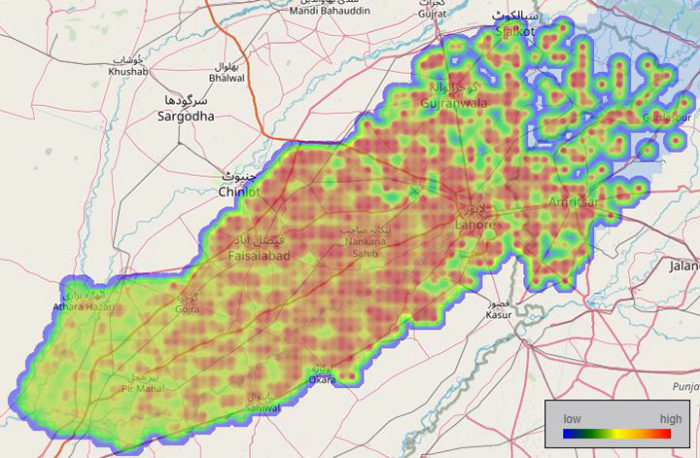 We know these goals are ambitious, but we're hoping for some help. By joining forces with big corporations as well as local governments, vendors and NGOs, we want to drive investment in large-scale interventions while protecting those most affected by water scarcity where we operate. And we are open-sourcing our water strategy so that others can utilize the same approaches we are taking.
Our water strategy is based on our conviction that water stewardship must be done in the context of where water is scarce – after all, a liter of water in a drought-prone area like Lahore is a lot more valuable than where water is plentiful. The ultimate goal is to replicate this model beyond the Ravi River, inspire collective action and ensure there's plenty of water to go around.